Franklin County is closing in on 900 total COVID-19 cases since the start of the coronavirus pandemic nearly eight months ago.
The Franklin County Health Department reported 13 newly confirmed cases of the virus Friday, raising the total number of Franklin Countians diagnosed with the virus to 890.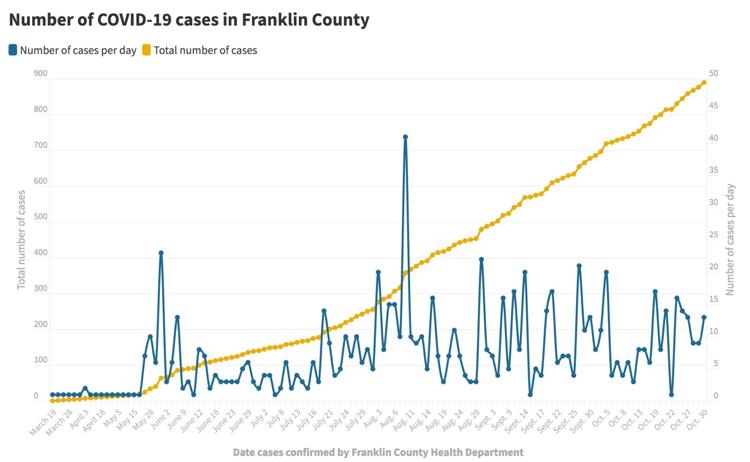 Currently, 76 cases are active in the community and 26 cases are associated with local schools, including K-12 and college.
Sixteen county residents have died from the coronavirus and 772 have recovered.
FCHD reminds those attending Halloween events this weekend to remain safe.
"At all events please wear a face covering (Halloween masks do not count), sanitize your hands often and maintain that six-feet distance from those that do not live in your family household," said Brittany Parker, FCHD deputy director.
The next COVID-19 testing event at FCHD is scheduled for Tuesday, Nov. 17. Registration will open on Friday, Nov. 13.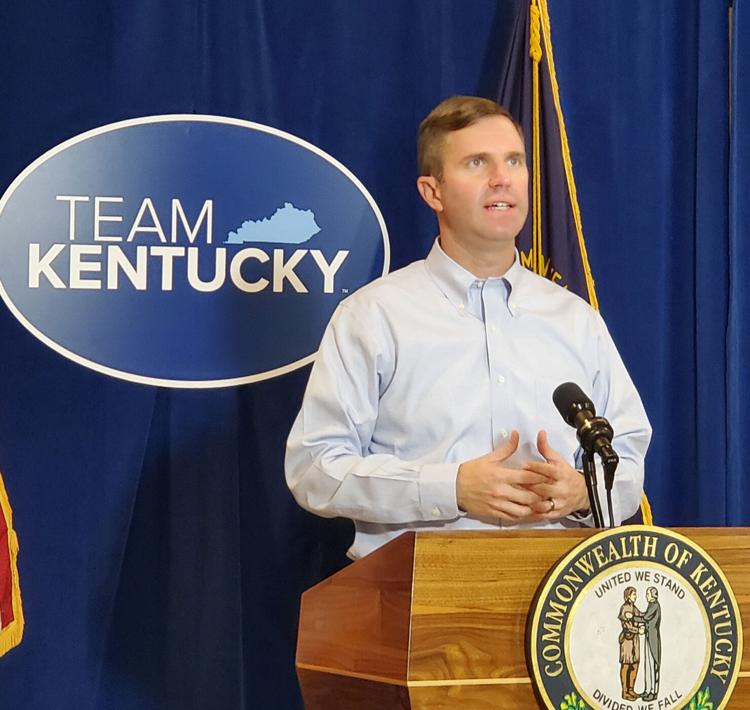 Statewide nearly 2,000 new coronavirus cases were reported Friday. Gov. Andy Beshear confirmed 1,941 new COVID-19 cases in Kentucky as the total number of those diagnosed with the virus rose to 105,242.
"Remember, the more cases, the more people in the hospital, the more people in the ICU and the more people who die," said Beshear. "It's time for a coordinated community effort with everybody on board. Now is the time for leadership, not for excuses."
A total of 974 state residents are currently hospitalized, with 241 in ICU and 121 on ventilators.
The governor also reported 15 deaths statewide, raising the total number of those lost to the virus to 1,476 across the state.
The state's testing positivity rate rose to 6.19%.