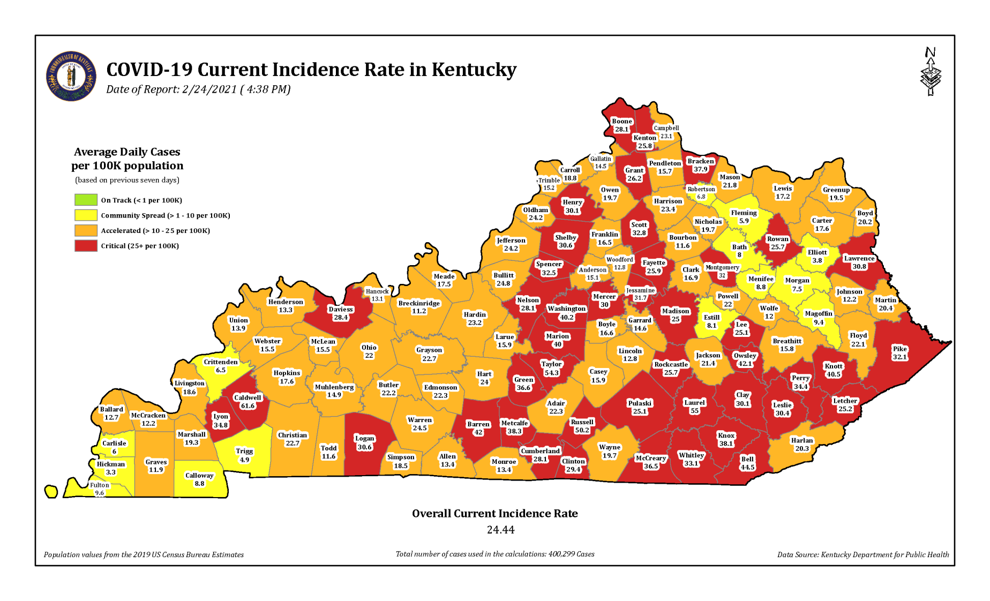 The latest coronavirus statistics from the Franklin County Health Department are encouraging — the number of new cases is falling while the number of residents being vaccinated against the virus continues to rise.
FCHD announced seven new COVID-19 cases Wednesday. There are 66 active cases, including 56 in the general population and 10 in schools (K-12 and college students and staff). There are no positive COVID cases in long-term care facilities.
Since the start of the coronavirus pandemic, 3,580 Franklin Countians have been confirmed to have the virus. Of that number, 3,474 have recovered and 40 have died while positive with COVID-19.
The health department administered 288 first doses of the vaccine to those ages 70 and over on Wednesday. Franklin County Schools staff will receive second doses on Thursday and Friday.
To date, FCHD has administered a total of 5,353 COVID-19 vaccines — including 3,644 first doses and 1,709 second doses.
Franklin County's incidence rate — the average number of new coronavirus cases per 100,000 population over a seven-day period — is 16.2.