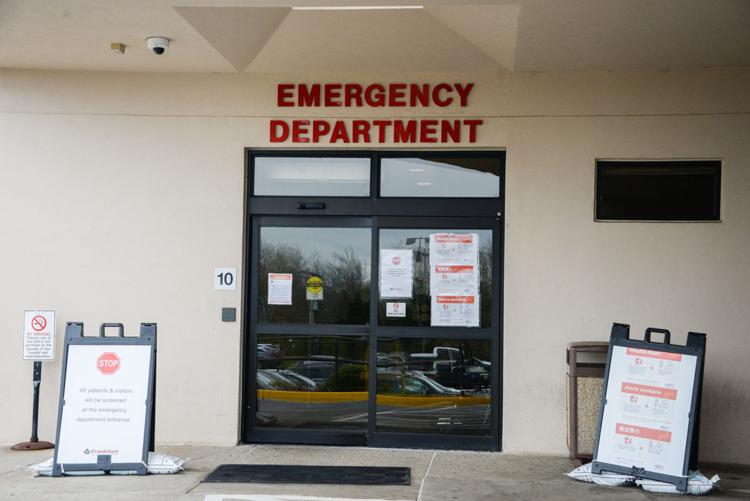 Frankfort Regional Medical Center is encouraging those who need emergency care to seek treatment in the ER.
"Some have mistakenly decided out of fear of COVID-19 infection that even life-threatening health crises like heart attacks or strokes should be handled outside of the hospital. This can lead to catastrophic consequences," FRMC spokesman Brad Wands told The State Journal, adding that the emergency room is the most appropriate and safe places for traumatic injuries or severe pain.
"While the global spread of COVID-19 has made a tremendous impact on how we conduct patient care, what will never change is our commitment to the safety of every patient," he added.
FRMC has taken the following precautions to ensure patient safety in the ER:
• Isolating COVID-19 patients, as well as those suspected to have the virus to a designated section of the ER and dedicated inpatient unit.
• Rigorous sterilization and cleaning process between patient visits.
• Access restrictions and strict visitation policy.
• Comprehensive screening and temperature checks for staff and patients.
• Universal masking requirements for staff, patients and visitors.