The Franklin County Health Department confirmed a 16th COVID-19 case locally on Monday.
The patient is a 25-year-old woman who is self-isolating, according to Brittany Parker, deputy director at the health department.
Of the county's 16 cases since the pandemic began, 12 victims have recovered and four cases are active. There have been no deaths in Franklin County.
Statewide, Gov. Andy Beshear announced a total of 246 new confirmed cases over the past two days, after taking Sunday off from his daily press conference for Mother's Day. There were a total of seven new deaths — three on Sunday and four on Monday.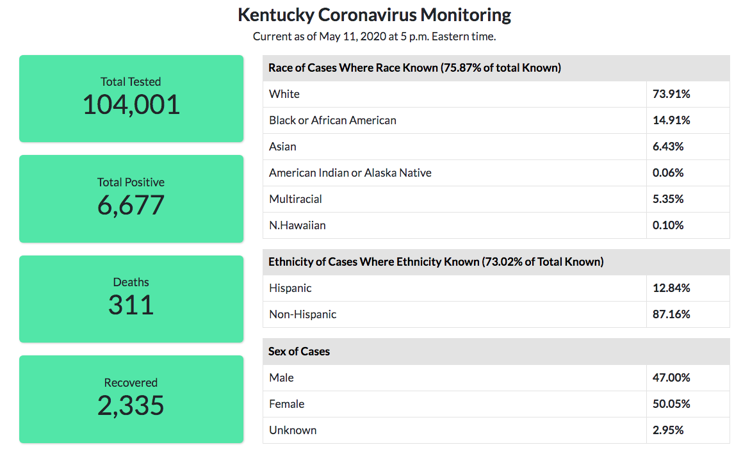 There have been a total of 6,677 positive COVID-19 cases in Kentucky out of 104,001 tests. As of Monday, 2,335 victims had recovered. There are 383 hospitalized with the virus and 220 patients in intensive care units.
Beshear also reported that a 10-year-old boy is critically ill and on a ventilator.
"We have limited information because we want to protect the child's identity," said the governor, who also has a 10-year-old son and asked for a moment of silence for the new victim.
Kentucky Public Health Commissioner Steven Stack said that a small number of children can get a syndrome that causes their immune systems to become hyperactive, causing inflammation in the body.
"The disease is still out there and it's still a danger," he added. "Until we find a better treatment or get a vaccine, the only thing we can have is 'healthy at home' guidelines."