Restaurants across the commonwealth were given the green light to reopen Friday, but with a few restrictions.
While some Frankfort restaurants chose to keep their dining rooms closed for now, many local eateries decided to reopen to indoor and outdoor dining. 
On Monday, Marshall's Diner owner Elbert Bowman was the only person behind the counter and the grill. For now, he cannot afford to rehire any of the employees he laid off in March when Gov. Andy Beshear ordered restaurants to close except for carryout and delivery in an effort to slow and prevent the spread of COVID-19.
Throughout the restaurant shutdown, Bowman worked filling carryout orders during the day while working as a delivery driver for Pizza Hut at night.
Bowman was denied a federal Paycheck Protection Program loan because the diner hasn't been open a full year. On Monday morning, Bowman served four tables and filled two carryout orders, he said.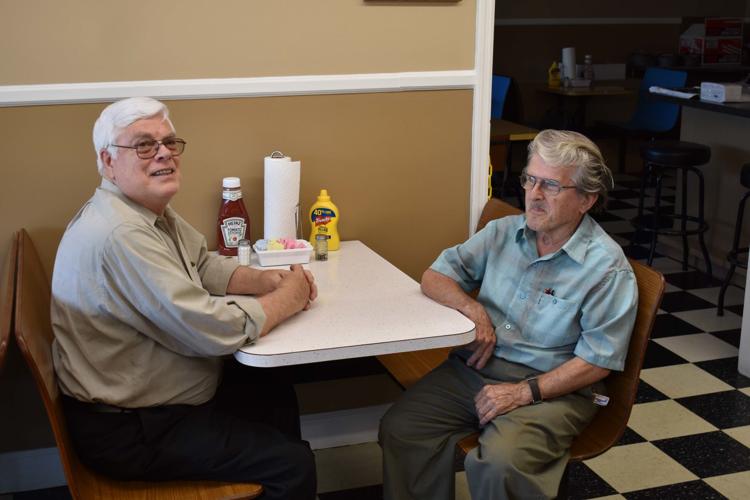 Customers Paul Shelton and Johnny Clark became Bowman's fifth table of the day at around 11 a.m. The pair had been driving around to all of their favorite stops to find a place to eat breakfast, but only Marshall's Diner, on Reilly Road, had its dining room open.
At 33% capacity, Bowman said he can seat 35 people at most. To keep people spread out, some tables and chairs have been pushed together to divide the dining room in half.
A mile and a half away on Mero Street, Sig Luscher Brewery was also open for business. Owner Tim Luscher said he reopened the restaurant for on-site dining on Friday and business has been steady. Customers are encouraged to eat outdoors either on the picnic tables underneath a giant tent or at one of the other seating areas surrounding the building.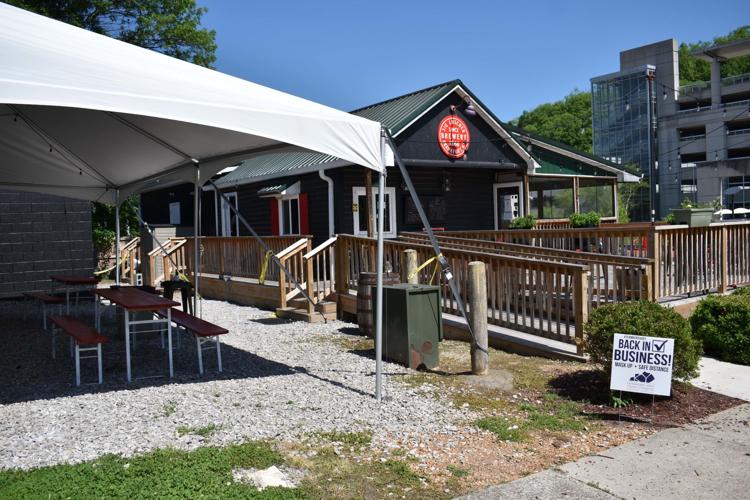 Customers are asked to wear masks when interacting with staff and vice versa. Hand sanitizer is available and tables and chairs are spaced out to keep everyone properly socially distanced.
A silver lining of the shutdown, Luscher said, was that it gave him some time to get some improvement projects completed.
In the heart of downtown, Main Street Diner and its sister restaurant, the Riverboat Grill, were also open.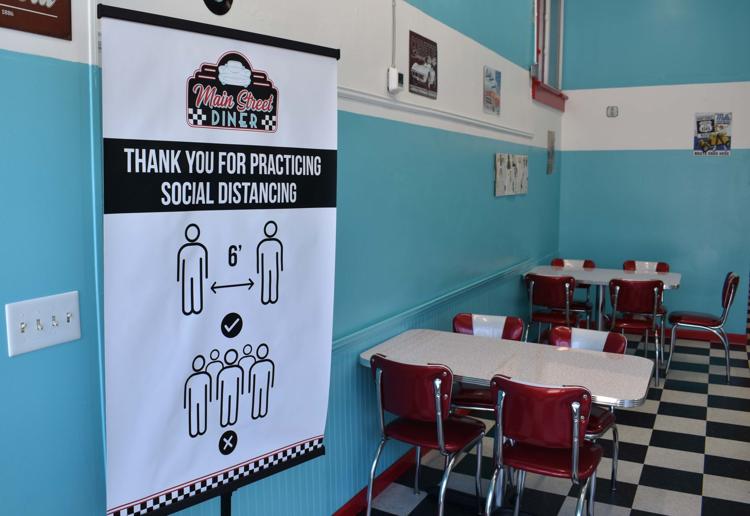 Jacob Allan, a co-owner of both restaurants, said it was a difficult decision to reopen the diner's dining room. Only 16 people can dine inside the restaurant at a time. Carryout orders during the shutdown have kept the business afloat, but the business has still struggled.
Tables are spaced out to maintain social distancing at both restaurants and employees are required to wear masks and gloves when interacting with customers or handling food.
Riverboat Grill, which is a seasonal restaurant on the Kentucky River, opened last week. The inside of the small restaurant is closed to customers for now, but the outdoor dining area is booming.
On Monday, the lunch crowd at the grill was strong.
Customers John and Kelle Flynn said they were excited to be back at the grill, which is one of their favorite spots in Frankfort.
For a list of open restaurants in Frankfort, click here.