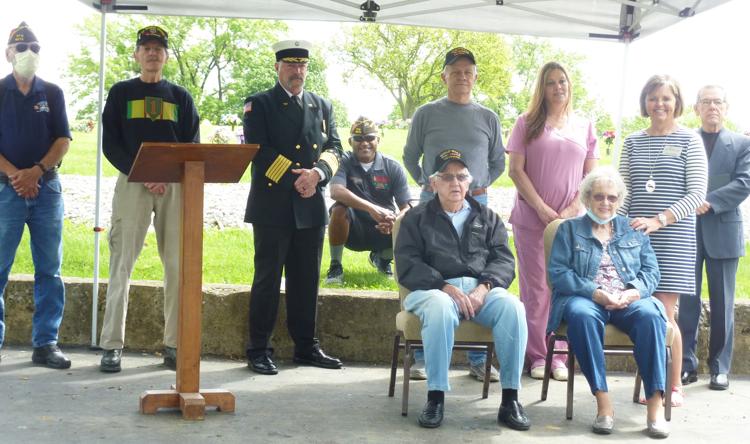 Lana Peach and Ronnie Day of Sunset Memorial Gardens didn't let the COVID-19 pandemic nix their plan to recognize local veterans and frontline workers this holiday weekend. Although the gathering was small in size, it was big in heart and appreciation.
"We just wanted to do a short service to honor our heroes," Peach explained prior to the ceremony.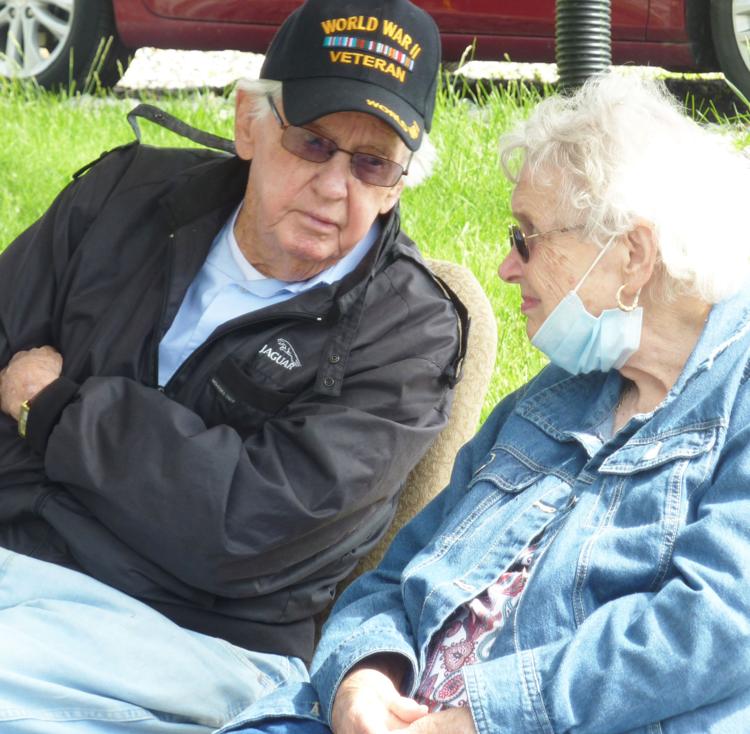 One of the oldest veterans in Frankfort, 95-year-old Burnett Napier, who served in World War II and is a Navy Purple Heart and Silver Star recipient, was among the honorees, who also included Bart Powell, Anderson County EMS director; Brandi Clark, a nurse at Dominion Senior Living; and Versailles Assistant Fire Chief Ed Murner, who couldn't attend due to an emergency.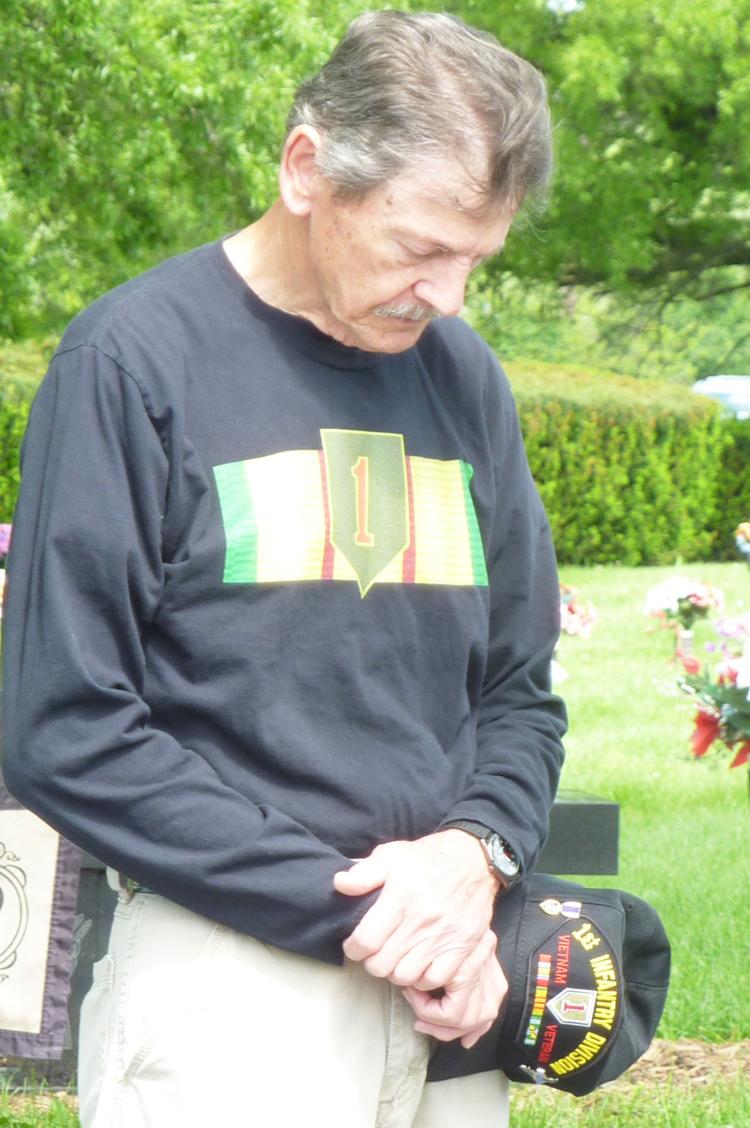 "These heroes have dealt with crisis situations that most of us can't imagine," said Minister Jeff Fannin, telling the small group that they represent all heroes around the world.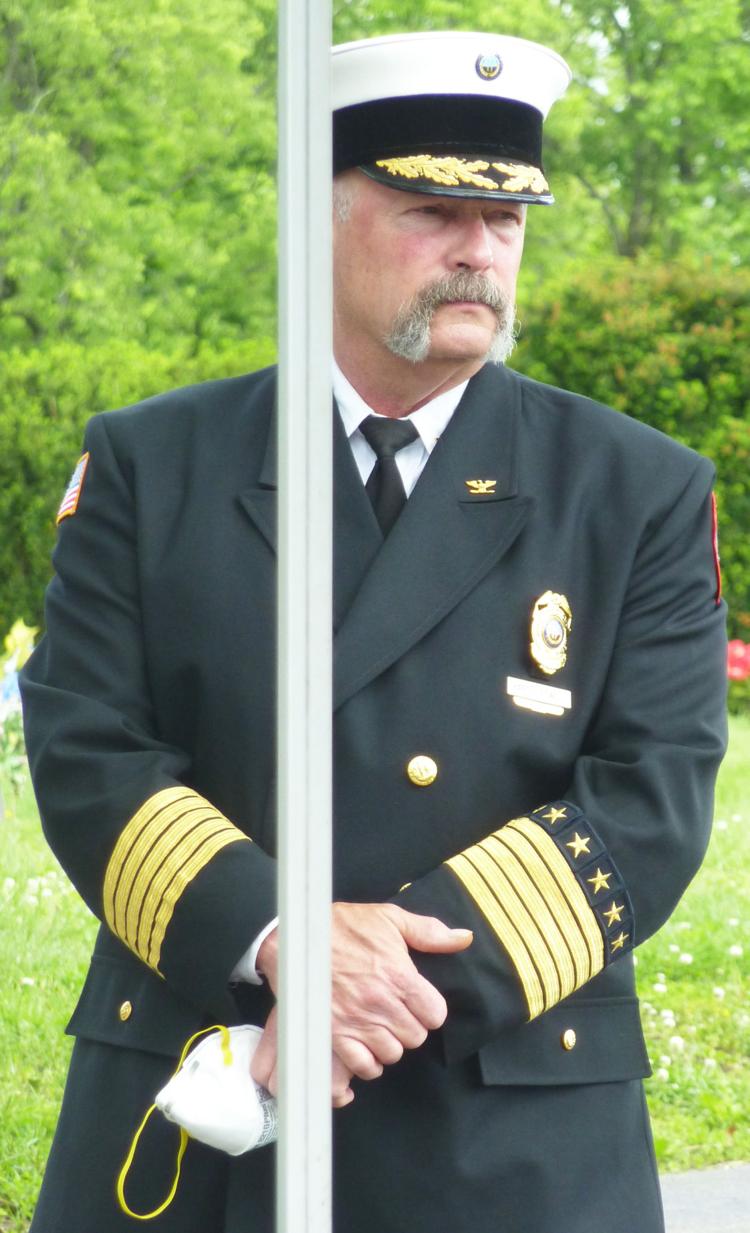 "It's much more than just a job for every one of you — it's who they are."
Clark said she was grateful for the recognition, as the past few months as a caregiver have been difficult not just for her, but her patients as well.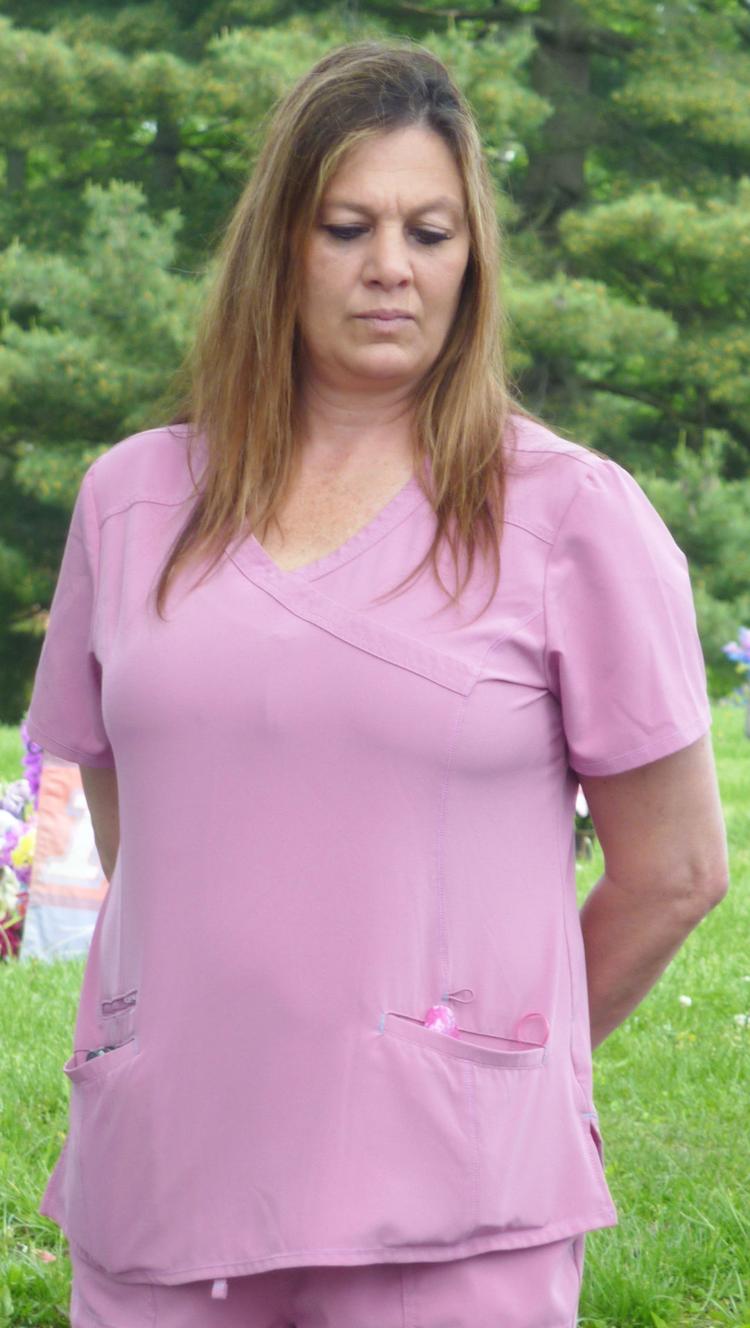 "With everyone quarantined they can't get out and do activities," she told The State Journal, adding that it can be depressing. "I'll just be glad when we can get back to some sort of normal."