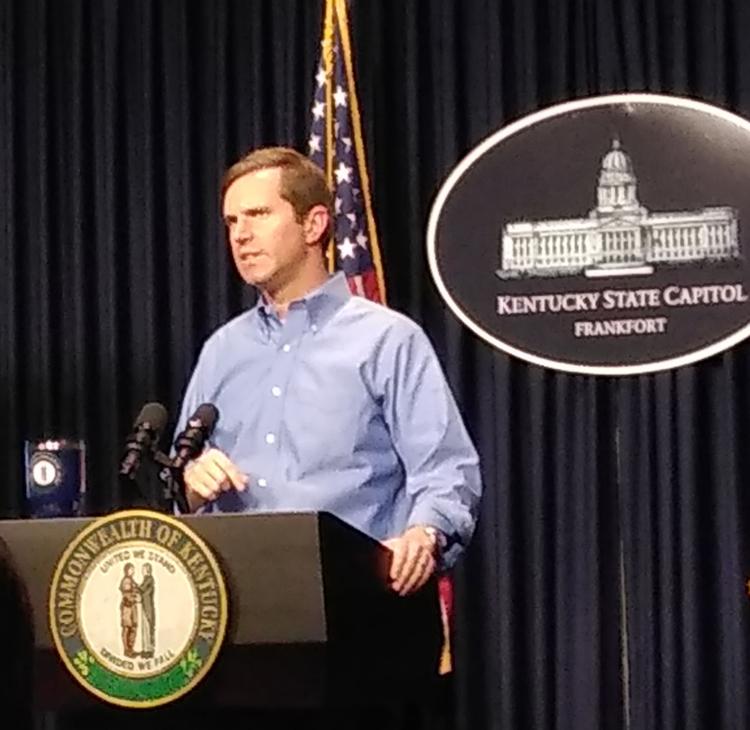 Kentucky's number of confirmed COVID-19 cases has passed the 1,000 mark with the addition of 54 new cases announced by Gov. Andy Beshear at his daily press conference Monday. The state also saw its largest single-day number of deaths with 14.
"We always knew we would," Beshear said of reaching the 1,000 threshold. "Fifty-four is a lot less (new cases) than we expected at this point. The last two days we've had less than the days before that."
However, Beshear warned the number of confirmed cases the last two days doesn't mean the pandemic has peaked in Kentucky.
"We're still escalating," he said. "The good news is what we're doing is working. We're one month from our first positive case, one month from knowing that the coronavirus is in Kentucky."
Beshear also announced 14 deaths since Sunday, the state's largest one-day number of deaths from COVID-19. That brings the state's total to 59 deaths due to the highly contagious virus.
The state is soliciting donations of PPE (personal protection equipment), such as N95 masks and gloves, from individuals and companies.
Donations can be made at giveppe.ky.gov or 833-GIVE-PPE (833-448-3773) or they can be dropped off at Kentucky State Police Post 12, 1250 Louisville Road.
For the latest information about the disease, visit kycovid19.ky.gov.