The state has drastically increased its COVID-19 testing capacity.
At least 50 COVID-19 testing sites are set up across Kentucky, Gov. Andy Beshear said in his daily press briefing Monday. In Franklin County, Frankfort Urgent Care and First Care-Frankfort offer COVID-19 testing.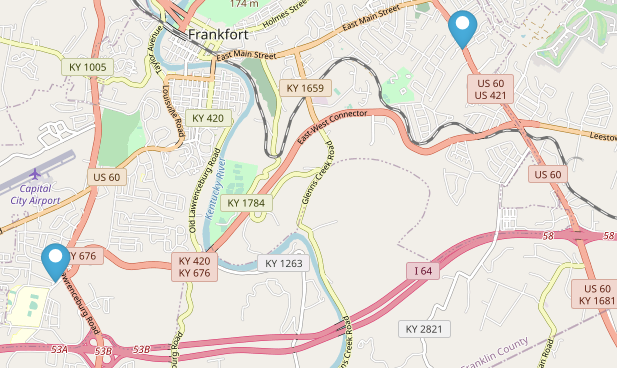 "Our challenge now that we have the tests is to test the population," Beshear continued, "but you gotta show up."
On the first day that Kentuckians were requested to wear face masks in public, certain sectors of business, including construction, horse racing without fans, manufacturing and distribution, pet grooming and boarding, photography and vehicle and vessel dealerships, were allowed to open as long as specific guidelines, such as social distancing, temperature/symptom checks, closing common areas, hand sanitizer/hand wash stations and universal masks and personal protective equipment, were adhered to.
Government offices and agencies will be able to open next Monday. However, the governor said the Capitol will be operating at below 50% capacity. So far, 61 government employees have tested positive for COVID-19. There have been no deaths.
"We will continue to offer critical government services," he said, adding that visitor tours of the Capitol are "still a ways away."
Retail stores and funeral homes will be able to reopen on May 20 and restaurants can open at 33% capacity on May 22. Cosmetology services, hair salons, barbershops, massage parlors, nail salons, tanning salons and tattoo parlors will be allowed to open on May 25.
Tentative June reopenings include fitness centers, movie theaters, campgrounds, some child care facilities and low-touch outdoor sports, although no specific date has been announced.
Beshear stressed that he doesn't want Kentucky to reopen the fastest, but he wants the state's plans to be the smartest.
"Economies that thrive coming out of this will be the ones that don't have to close a second time," he said. "That would do us more damage."
He added that contact tracing will play a big part in the state's reopening procedures.
"You may get a call saying someone you had contact with tested positive and for that you will have to self-quarantine for a period of time," he said.