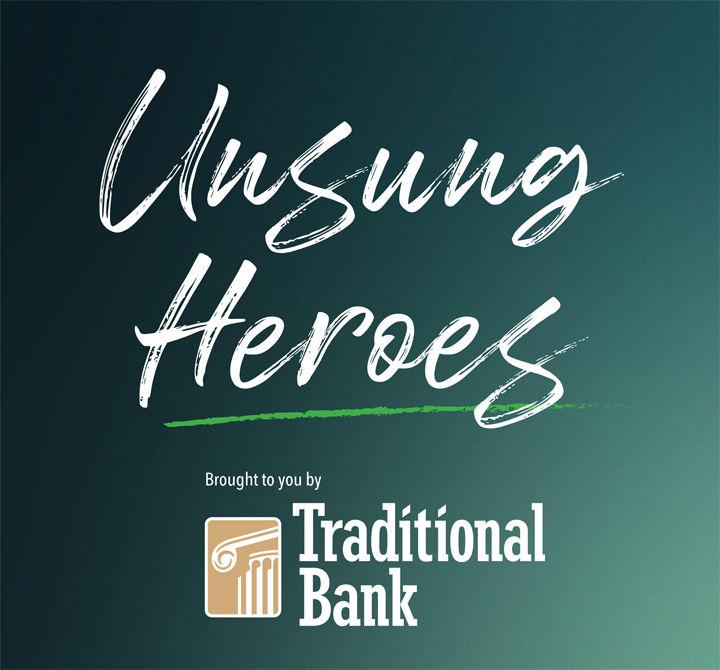 Frankfort native Angie O'Brien has perfected the art of the bless-and-dash.
During these trying times, she was looking for a way to cheer up others with kindness and came up with the idea for Bless Your Heart Giving Group on Facebook.
"I believe in building others up because I know what it's like to be torn down," she told The State Journal.
To participate, gifters post a photo of their blessing baskets on the group's page and members can leave a comment or message their address. The gift-giver selects a person to bless, leaves the basket by their door, knocks and runs.
The recipient is asked to post a photo of the gift, thank the gifter and pay it forward by blessing another person.
"If you get blessed, it's your turn to bless. You have 72 hours to return the blessing in the group," O'Brien added. "That's how we keep the group going."
In the short time since the group launched, more than 600 have joined and dozens of Franklin County folks have been blessed, which is why O'Brien is being honored as this week's Traditional Bank Unsung Hero.
"We are overwhelmed with the participation and love from the community and those wanting to give," she said.
One of the first blessing basket recipients was 1-year-old Ava Roberts, the daughter of Amanda and Jeff Roberts of Frankfort. Ava was surprised with a kite, blanket, toothbrush set and coloring book, among other presents. But the real gift for her parents was her priceless reaction.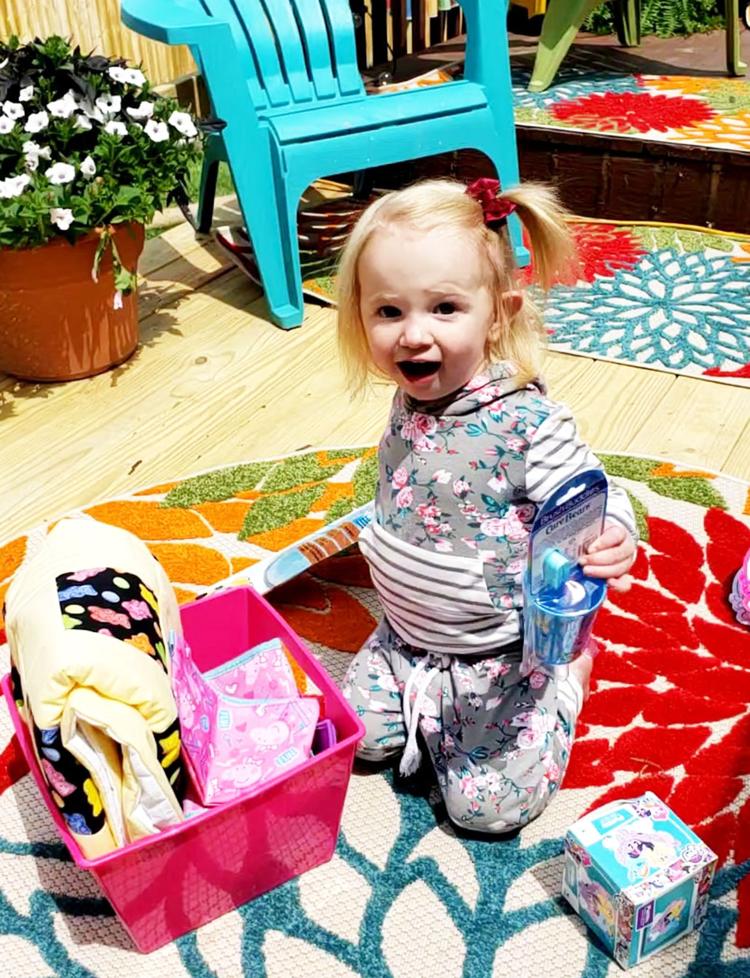 "The day we received the basket joy, laughter and wonderful expressions that I had never seen her make were simply abundant," said Amanda, who is recently recovered from being hospitalized with COVID-19.
"It was magical. Everything changed that instant. I knew right then that I had to do this for someone else."
After filling the first box with a few of her favorite things — a tumbler, soaps, cookies, makeup brushes and a picture frame — that someone else turned into many others and pretty soon Amanda had stuffed several baskets full of goodies.
"It isn't about how much you have or how much you don't. It's realizing that you are vulnerable when you think you are being strong," she added. "It is about opening up your heart and accepting that your soul can change and that can change so many lives around you."
The group doesn't require that blessings be in the form of material items. Mowing grass, sweeping a sidewalk and sending a greeting card are also ways to show you care.
"Everyone has something to give," O'Brien said. "Maybe not material stuff, but you can always offer to help someone."
Before she got sick, Amanda used to read children a bedtime story on Facebook Live as a way to give back to caretakers who may need a break during quarantine. It's something she is looking forward to picking up again once her voice totally recovers.
"Thousands of people enjoyed those few minutes each night of me — the lady in pink pajamas — reading a story," she stated.
According to O'Brien, who runs the Bless Your Heart Giving Group with administrators Ronnette Conway, Brittany Hutchens, Julia Roland, Melanie Cummins and Amanda Bickers, the group gives people the opportunity to make others happy.
"Sometimes people are struggling silently — just maybe your act of kindness can make their day," O'Brien added.
"We are just proof that living in an ugly world, broken crayons can still color."