The Humane Society and the Franklin County Health Department are partnering for a vaccination event on Sunday, Sept. 26, at the Hancock Pavilion at Lakeview Park.
No appointment is necessary for the event, which is scheduled from 1-4 p.m.
COVID-19 vaccinations are for people age 12 and older.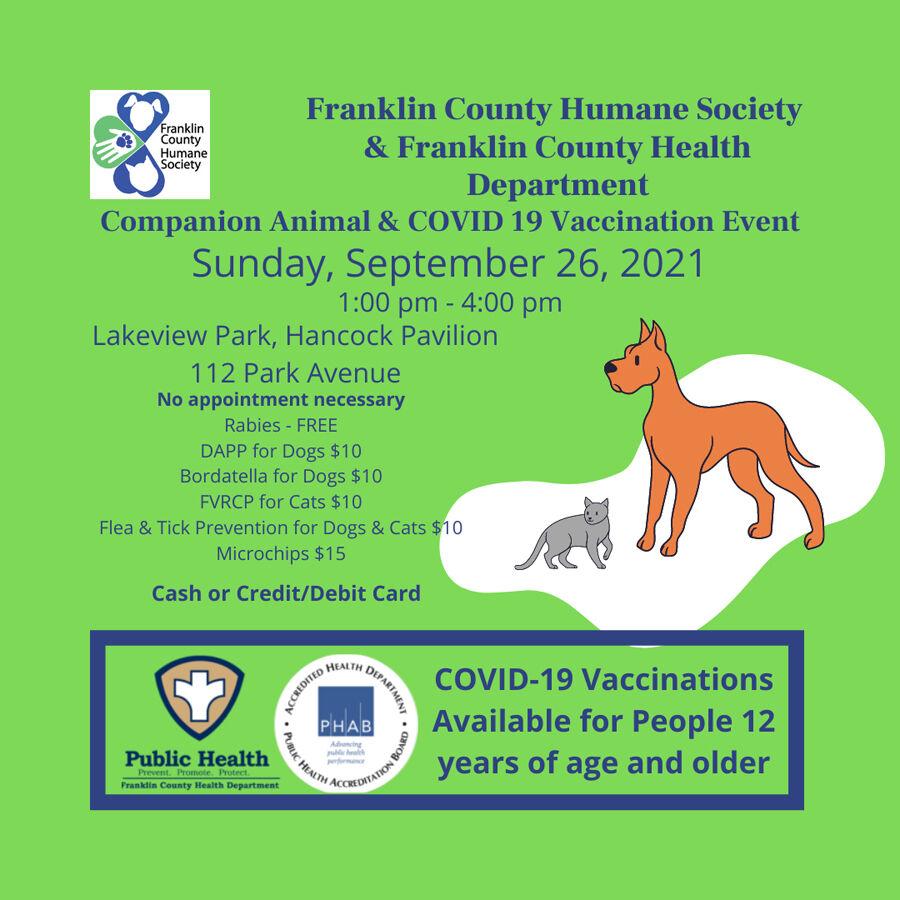 For animals, the humane society is offering free rabies vaccines. Other vaccinations available for animals include: DAPP for dogs, $10; Bordatella for dogs $10; FVRCP for cats, $10; flea and tick prevention for dogs and cats, $10; and microchips, $15.
Cash and or debit/credit cards are accepted.