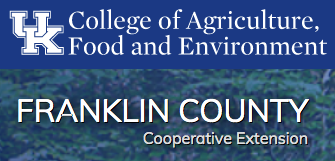 The Franklin County Cooperative Extension Service has two events planned.
Not your mother's sewing room
Take a virtual trip to Birdsong Quilting in Georgetown to explore sewing spaces ergonomically and to Quilter's Trunk in Casey County to discover the most up-to-date sewing equipment at 10 a.m. on Friday, Nov. 13.
What can home DNA test kits reveal about family heritage, disease, longevity and other family traits?
Learn more about DNA test kits before purchasing at a Zoom/Facebook Live lesson planned for 1 p.m. Tuesday, Dec. 1.
For the link to register, contact the Garrard County Extension Office at 502-792-3026.