The Franklin County Health Department is nearing 11,800 total COVID vaccine doses administered.
On Friday, 138 doses of the Moderna vaccine were given.
In all, the health department has administered 11,757 vaccine doses — including 4,788 first doses, 4,614 second doses and 2,355 Johnson & Johnson single-dose shots.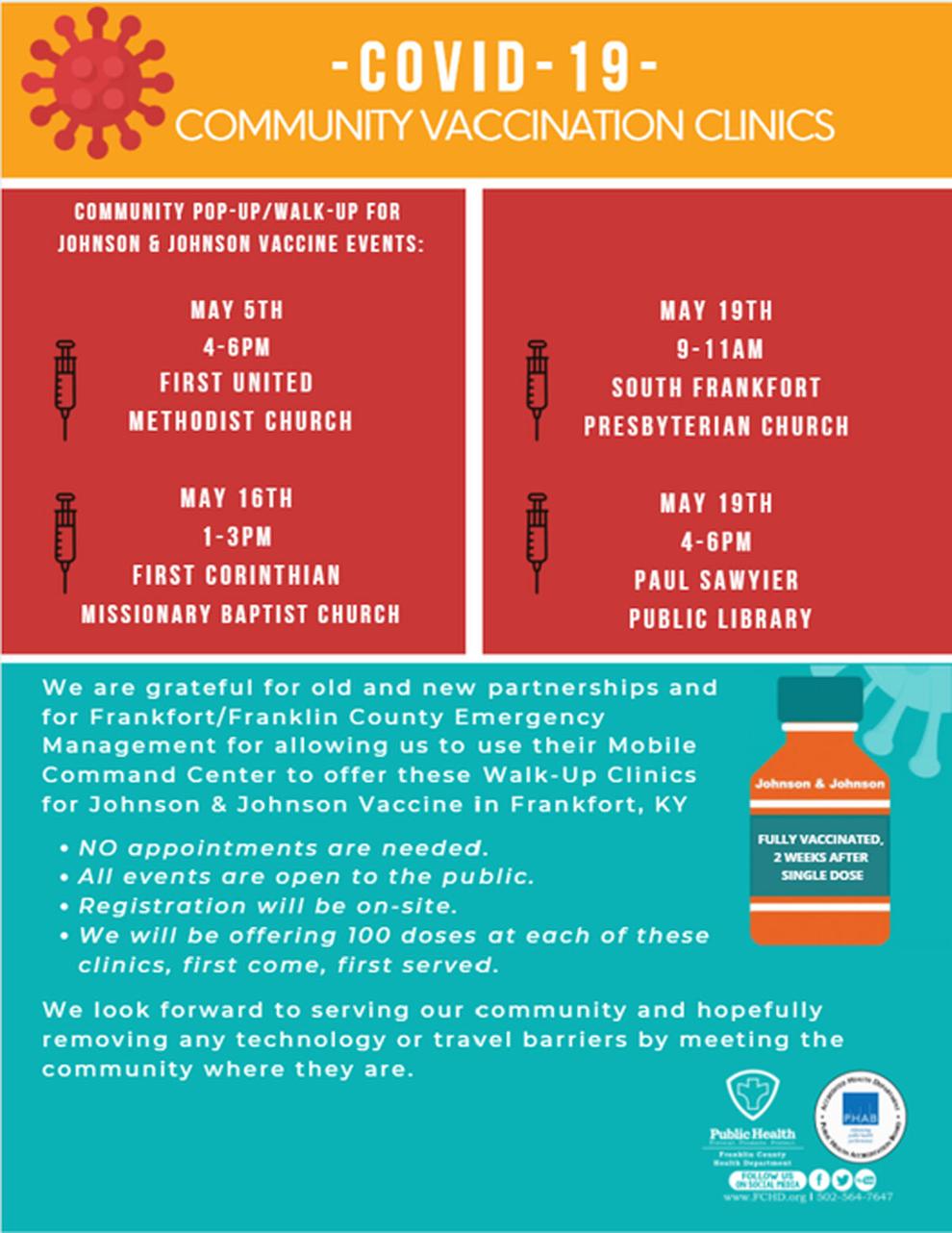 FCHD is partnering with three local churches and Paul Sawyier Public Library to offer walk-up vaccine clinics in May. The first of four of the events will be Wednesday at First United Methodist Church, 211 Washington St., from 4-6 p.m.
The other three walk-up events will be May 16 at First Corinthian Missionary Baptist Church, 214 Murray St., from 1-3 p.m., and May 19 at South Frankfort Presbyterian Church, 244 Steele St., from 9-11 a.m., and at Paul Sawyier Public Library, 319 Wapping St., from 4-6 p.m.
These events are open to the public, and no appointments are needed. Registration will be on-site.
The health department will be offering 100 doses at each clinic, and it will be first come, first served.
In the 13 months since the pandemic began, 3,881 Franklin Countians have tested positive for the coronavirus. Fifty-nine residents have died from COVID-19 complications and 3,794 have recovered from the virus.
There are currently 28 active cases in the county — 19 in the general population and nine in schools.