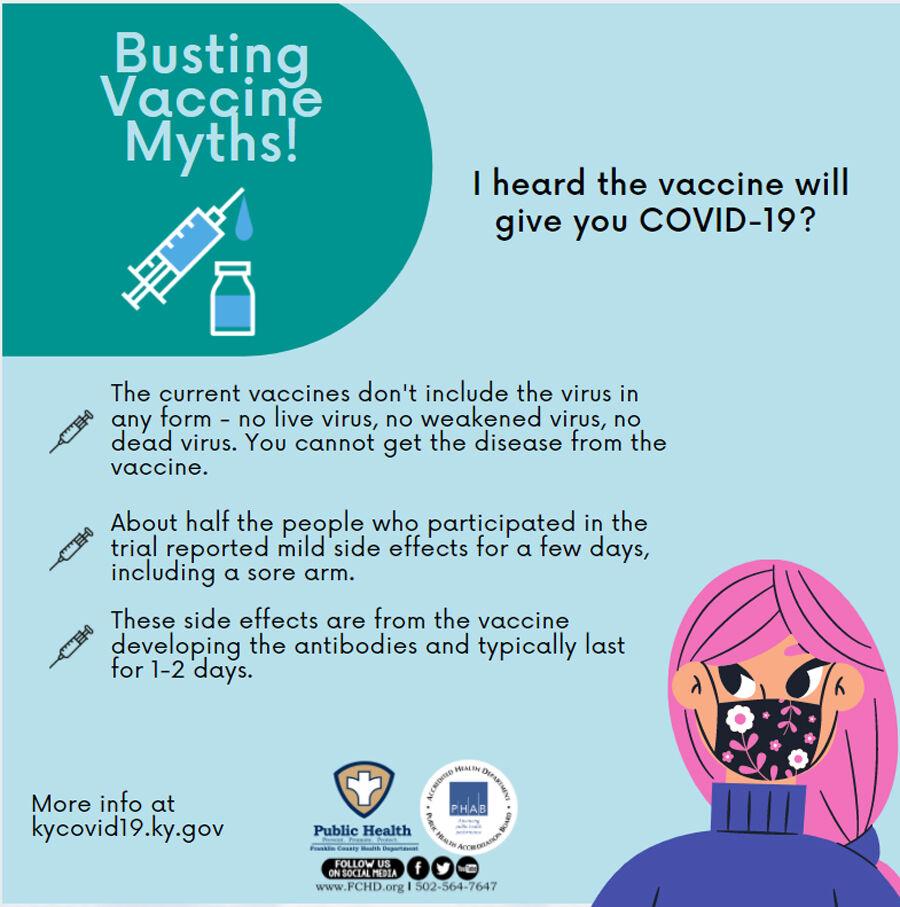 Thirteen new COVID-19 cases were confirmed by the Franklin County Health Department on Tuesday.
There are 74 active coronavirus cases in the county, including 63 in the general population and 11 in schools (K-12 and college students and staff). There are no active cases in long-term care facilities.
In the 11 months since the global health pandemic began, 3,573 Franklin Countians, or roughly 7% of the county's population, have contracted the virus. Of that number, 3,459 have recovered and 40 have died while positive with COVID-19.
The county's incidence rate is 16.8, putting Franklin County squarely in the orange zone on the state incidence rate map. The incidence rate is the average daily cases per 100,000 population over the past seven days.
On Tuesday, the health department administered 254 second doses of the COVID vaccine to K-12 school personnel, FCHD Deputy Director Brittany Parker said.
Those vaccinations pushed the total number of doses to 5,075 — including 3,366 first doses and 1,709 second doses.