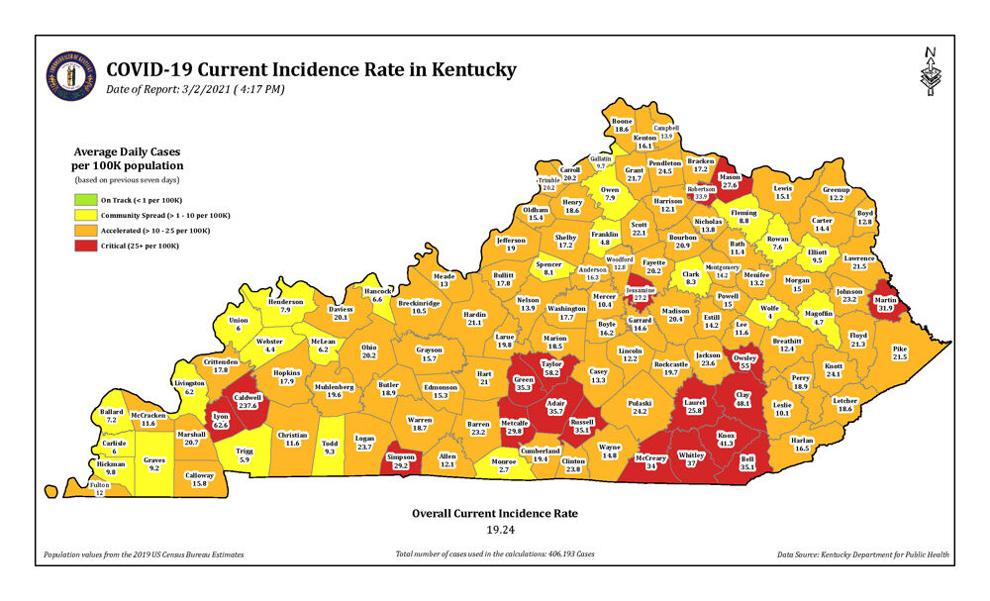 The Franklin County Health Department has administered more than 6,000 doses of the COVID-19 vaccine.
According to the latest data, a total of 6,112 vaccinations have been administered — including 3,647 first doses and 2,465 second doses.
The health department also confirmed seven new coronavirus cases in the county, bringing the total number of active cases to 43. Of that number, 33 cases are in the general population and 10 cases are in schools (K-12 and college students and staff).
Since the pandemic began nearly a year ago, 3,605 Franklin Countians have been diagnosed with COVID-19 — 3,522 have recovered and 40 have died while positive for the virus.
The county's incidence rate, the seven-day daily average number of cases per 100,000 population, is 4.8. The county is currently in the yellow zone.