Franklin County High School staff and students are mourning after a car crash near the Kentucky-Tennessee line over the weekend claimed a veteran teacher's life.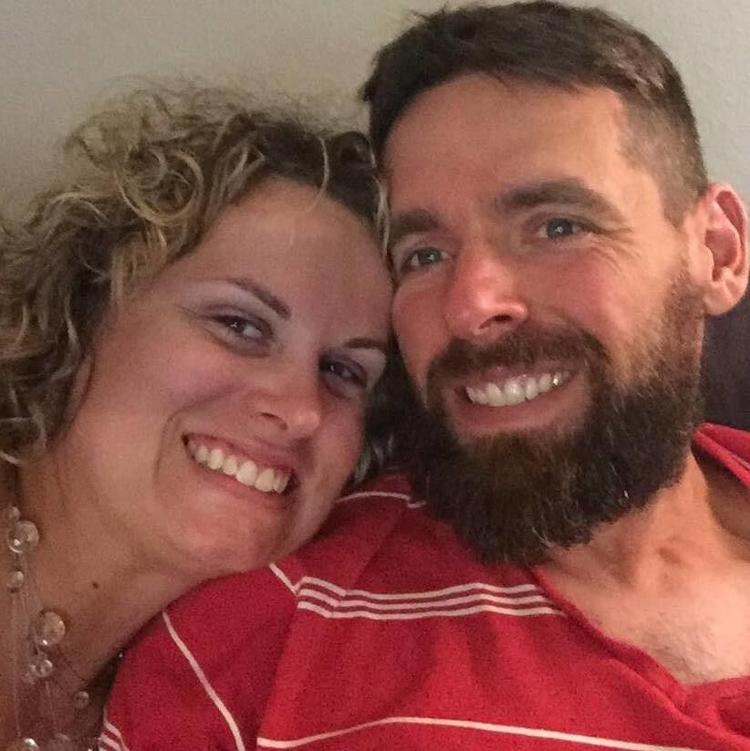 School officials confirmed that Adam Hyatt died Sunday afternoon in a three-car accident. Kentucky State Police reported the fatal crash happened at about 1 p.m. on Interstate 75 near Jellico, Tennessee, when another car crashed into the rear of Hyatt's vehicle, which was stopped in heavy traffic.
Hyatt, who was the lone occupant of his vehicle, was airlifted from the scene to be treated for his injuries but later died, KSP reported.
FCHS Principal Charles Lewis said the school is reeling from the tragic loss of a beloved teacher. He said that Hyatt had been a social studies teacher for just over 10 years. 
"It's more shock than anything else," Lewis said of the reaction of fellow teachers. "It's been less than 24 hours, so they're just starting to process this."
Lewis wrote in an announcement on the school's Facebook page that Hyatt was not only active in school functions but also in the community.
KSP Trooper Lloyd Cochran said the crash happened about 1 p.m. Sunday on I-75 near the 2-mile marker on the Kentucky side of the Tennessee line. Hyatt had stopped while heading north in heavy traffic on the interstate when a vehicle driven by 50-year-old Robert Sturtz crashed into the rear of his car.
"There was traffic slowed or stopped in the northbound lane before this," Cochran said. "Then it appears this Sturtz guy comes along and plows into everybody."
Cochran said the speed at which Sturtz, whose hometown was not given, was traveling had yet to be determined. But the force propelled Hyatt's vehicle forward into the rear of a box truck driven by Steven Riggs, whose age and hometown were not available.
Hyatt was airlifted to Jellico Community Hospital before being taken to the University of Tennessee Medical Center in Knoxville, where he was pronounced dead, KSP reported.
Cochran said that alcohol or drug use was not suspected. No criminal charges have been filed in the case, Cochran added, but KSP's investigation is ongoing.
Franklin County Schools Superintendent Mark Kopp said grief counselors were at FCHS on Monday to assist. School is currently out for summer, but FCHS officials brought in the counselors and invited students, staff or anyone from the community coping with Hyatt's death in to talk.
"We're just devastated at the news," Kopp said. "He was such a strong part of the community, and he was active in the lives of his students and fellow staff. It's really difficult."
Lewis said Hyatt was not only a colleague for the 10 years they'd worked together at the school but also a friend.
"He was just a great guy, and it's a huge loss," he said.
Funeral arrangements were pending Monday afternoon.
The FCHS boys basketball team organized a prayer vigil in honor of Hyatt at 9 p.m. Monday at the school's flagpole. A different post on the page said that Hyatt was an announcer for the team's games and that he was "always in attendance cheering on his Flyers" for multiple sports teams at the school. 
Around 100 students, fellow teachers and other community members attended the vigil. Various speakers told stories about how Hyatt impacted their lives for the better. 
Teacher Terry Johnson told the crowd that Hyatt was a big proponent of servant leadership and a role model as a father and husband. Hyatt dedicated his life to Christ, Johnson said. 
"He was a servant to our school. He was a servant to our students," Johnson said. 
Recent graduate and previous senior class co-president Allen Slaughter said that Hyatt would go above and beyond for the education of his students. Slaughter recalled a day when Hyatt wore a powdered wig to his AP European History class. 
"I will never forget that," Slaughter said. 
Hyatt's wife, Kari, is a teacher at Collins Lane Elementary School. They have two children.
Staff writer McKenna Horsley contributed to this report.