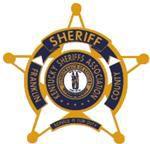 The Franklin County Sheriff's Office will begin accepting tax payments on Nov. 1.
The office said in a Facebook post that it will mail out the property tax bills on Oct. 24. All tax bills will go to the homeowner. 
For those with an escrow account, FCSO suggests contacting the mortgage company to see if it requires a copy of your tax bill. 
The tax collection schedule for all Kentucky sheriff's offices is set by the state. 
The payment schedule for Franklin County is as follows: 
Nov. 1 to Nov. 30 is the 2% discount period
Dec. 1 to Dec. 31 is the base amount period
Jan. 1 to Jan. 31 is the 5% penalty period
Feb. 1 to April 15 is the 21% penalty period
Due to the office's holiday schedule and the collection period due dates, FCSO will accept a postmark. 
For any questions about the tax collection schedule, contact FCSO on weekdays from 8 a.m. to 4:30 p.m. at 502-875-8740.