Editor's note: This story was updated at 10:33 a.m. Jan. 12 to clarify that Kyle Thompson communicated via text to "individual A" not Ruthie Hall.
Following an investigation and unanimous vote by city leaders, City Solicitor Laura Ross released a statement Tuesday that details alleged misconduct by Commissioner Kyle Thompson.
According to Ross, a Frankfort resident submitted a sworn statement on Dec. 20 that asserts Thompson texted derogatory comments about a female candidate for the position of Frankfort police chief while the city commission was actively engaged in an interview with the candidate.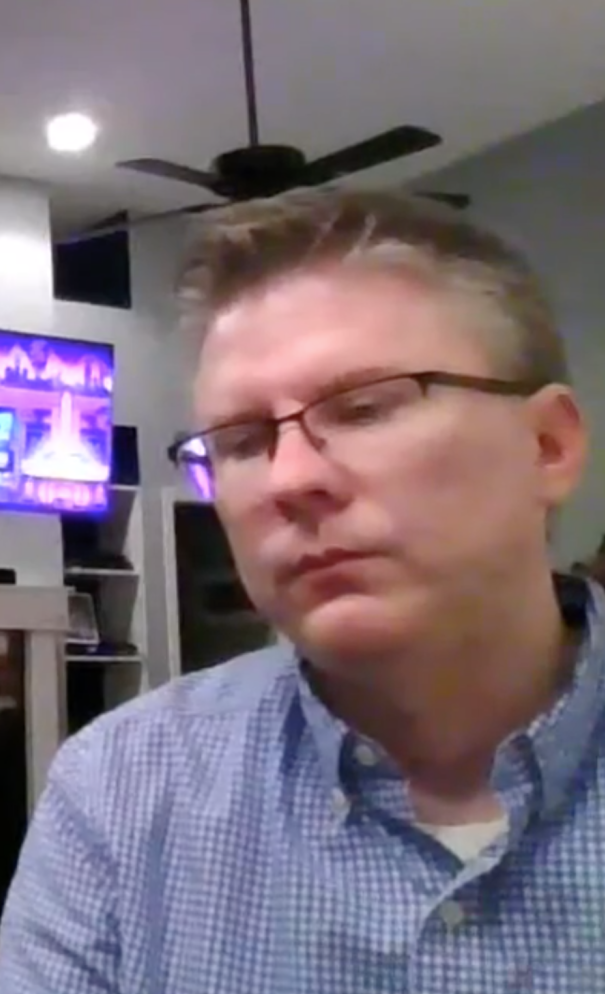 The text message was sent to "individual A's" phone then forwarded to "individual B's" where it was observed by Ruthie Hall, a private citizen.
"You initially denied sending the text message in question; however, you subsequently sent an unsolicited email to the Commissioners and Executive Staff acknowledging that you sent the message containing the derogatory statements attributed to you by Ms. Hall," the written charges against Thompson state.
The State Journal obtained a copy of the text message and subsequent email via an open records request. Due to the graphic nature of the content in the text Thompson allegedly sent, the newspaper has made the decision not to publish the text verbatim.
However, in the text message, which was sent at 10:39 a.m. on Dec. 16, he accused the female candidate for police chief of engaging in sexual activities with officers she would supervise.
"Upon seeing this text message I felt it was my responsibility to find out who I could report this to so that the candidate could have a fair process and City Commissioner Kyle Thompson could be excused from the interview panel," Hall stated in a signed affidavit.
Much of the email exchange among Thompson, fellow commission members, Ross, City Clerk Chermie Maxwell and City Manager Laura Hagg, which was sent at 8 p.m. on Dec. 21, is redacted. However, Thompson claimed "he literally had no recollection of saying those words." 
Later in the email, he changed his tune. When "individual A" asked who was being interviewed, he told that person the female candidate's name. "Individual A" responded that the female candidate "is awesome" and Thompson replied "Yeaaaaaaaaaaaaah I can't vote to hire her."
After "individual A" asked why not, Thompson made the derogatory statement.
"I honestly don't remember saying something like that and I am absolutely embarrassed that I said those words. I had NO idea that [redacted], an individual that has shared so much information with me that, if shared, would honestly destroy much of her life, would share a snippet of a conversation in which she had said many crude things as well," Thompson wrote in the email.
He attributed a portion of the derogatory comment to the movie "Jay and Silent Bob Strike Back," which he said he saw 20 years ago.
"Further, this is not a reflection of who I am or what my morals and ethics are. I am humbly and strickenly sorry for saying those words and I hope that the Board of Commissioners can provide grace and mercy to me," he added.
"I am not sorry because I got caught saying these words. I am genuinely sorry that I ever typed them as that is not how I expect my children to act and it is not how I was raised to act. Further, I am willing to voluntarily remove myself from the committee to determine who the next police chief is."
Thompson goes on to add that he was dissatisfied with the female police chief candidate because "she has previously acted in a manner that I believe was retribution in nature to a fellow officer that damaged his career along with many other officers" and "has some questionable life choices when it comes to her private love life that has involved other officers." 
He stated in the email that if the matter is brought to a public hearing he "will subpoena many witnesses, including current and former sworn officers of the City of Frankfort and Franklin County, that can testify in defense of my statement, no matter how crude or despicable it was, and for those particular words I am sorry."
Thompson also apologized for his actions and asked for forgiveness from the commission.
"I will work to earn your respect again and I am thoroughly committed to being a better man and elected official after this act," he wrote.
During an executive session following Monday's city commission meeting, city leaders listed the findings against Thompson:
• Sending a text message during a private interview with a candidate pertaining to that candidate to a private citizen who is not a member of the Board of Commissioners may constitute misconduct.
• The content of the text message containing derogatory remarks about the candidate may constitute misconduct.
"Based upon these findings, the Board of Commissioners have found that the referenced actions are sufficient to proceed with a removal hearing pursuant to KRS 83A.040(9) to seek your removal from the office of City Commissioner for misconduct," Ross wrote.
Per the statute, any elected officer, in case of misconduct, incapacity or willful neglect in the performance of duties to his office, may be removed from office by a unanimous vote of the legislative body members.
Elected city leaders — with the exception of Thompson — will decide whether to remove him from his post or take other action at the conclusion of the trial-type hearing.
During Monday's meeting, the commission voted unanimously to approve the charges, which will be the sole basis for the public hearing. A date and time for the hearing has not been set.
"The City is working with all legal counsel and members of the Board of Commissioners to expeditiously set a date and time for the hearing," Ross said.
She stressed that the city is dedicated to following and affording due process for all involved.
"While this situation is unprecedented for the City, the City is committed to addressing the allegations of misconduct as legally authorized and required, while also taking seriously the potential action against a representative elected by the people," the solicitor added, stating that the city "holds its staff and elected officials to the highest standards of conduct and will do everything in its power to maintain those standards.
"At this time, there are no changes to the structure and composition of the Board of Commissioners. City business, including commission meetings, will continue to function normally."