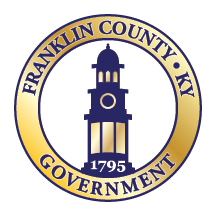 Franklin County sheriff deputies will soon be wearing body cameras in the field. 
The Franklin County Fiscal Court unanimously voted Thursday to buy 24 body cameras for deputies at a cost of just under $20,000. 
Sheriff Chris Quire said that would allow one officer at the courthouse to have a camera, one camera for the detective unit and cameras on all school resource officers, the animal control officer and road deputies in the field. He added that if an extra was available and not needed by another deputy, Quire himself would wear one in the field. 
"I'm very excited," he said. "This was one of the things that I campaigned on was transparency and being open and this is one of the things that I was dedicated and pledged to do. And I feel very good about being able to do it in the first nine months (in office)."  
Digital-Ally will deliver the cameras about two weeks after the money is sent to the company. Before the court's formal vote, Quire told magistrates that the cameras could be a great tool for officers. 
FCSO has created a set of Standard Operating Procedures to outline situations when a camera could be turned off during the day, such as on a lunch break or speaking with a confidential informant, Quire said.
Judge-Executive Huston Wells said that a motion to buy body cameras for the sheriff's office came before the court when Pat Melton held the office, but it did not pass due to FCSO's not having the procedures outlined at the time. 
Quire said deputies will have their cameras rolling during traffic stops or other situations that might result in a negative reaction. During the meeting, he recalled one instance of someone threatening the animal control officer's life a few months ago. 
"We would have loved to have had that on video for the evidence," Quire told magistrates. 
County Attorney Rick Sparks added that having video evidence in that situation would have "made or breaked" that case. 
The purchase will be a one-time fee and Digital-Ally offers free tech support after purchase. 
"These cameras are going to be great for us," Quire said.