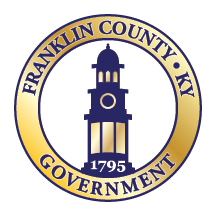 Franklin County Fiscal Court will hold a public hearing this month on its plan to keep the property tax rate the same for 2019, while generating about 3.7% more revenue than last year.
The hearing will be at 5 p.m. Monday, Aug. 26, in the fiscal court's conference room at 321 W. Main St. Citizens will be allowed to make comments about the proposed tax rate. 
County Judge-Executive Huston Wells said that under state law, the court must give citizens notice about the tax rate despite the proposed rate not changing from last year's rate. 
The proposed rate and last year's rate is 18.7 cents per $100. Last year, the rate produced revenue of $5,824,747, and the projected revenue for this year's tax rate is $6,041,461. The "compensating rate" to produce the same amount of tax revenue as last year would be 18.4 cents.
The revenue expected from new property is $104,103; from personal property, $1,028,004; from motor vehicles, $637,056; and from watercraft, $14,706.
Excess revenue will be used for county employee retirement benefits.
The State Journal printed a legal notice from the court in its Friday, Aug. 9 print edition.