If, as Shakespeare said, all the world is a stage, then George C. Wolfe is returning home to Frankfort as a major player.
The Tony award-winning playwright and iconic director of theater and film will be at the Grand Theatre on Sunday, Oct. 20, to be honored by Capital City Museum for his esteemed artistic career. 
Growing up in an American South that was still being integrated, Wolfe attended First Baptist Church and lived down the street from his cousins and grandmother. It was a tight-knit community that provided him a sense of security.
"I had confidence and curiosity because I grew up in a safe environment," Wolfe told The State Journal in a phone interview this week. "I lived inside of what was a kind of lovely bubble, as I think any child should live inside of a kind of bubble for a certain part of their childhood." 
Even so, he experienced a seminal moment of discrimination that stayed with him. When Wolfe was a boy, the Disney movie "101 Dalmatians" was showing at The Capitol Theatre. When his grandmother tried to take him to a screening, the theater would not allow him to attend. 
"I viewed my grandmother as such a protective force, and even she couldn't shatter that boundary," Wolfe recalled. "So that stuck with me in a very specific way." 
Wolfe attended The Rosenwald School of Frankfort, an all-black public school. He later attended Frankfort High School, where he began pursuing his interests in theater and writing. After graduating from Frankfort High, Wolfe attended Kentucky State University, his parents' alma mater, for one year. Then he decided it was time to explore the world beyond Kentucky's small capital city.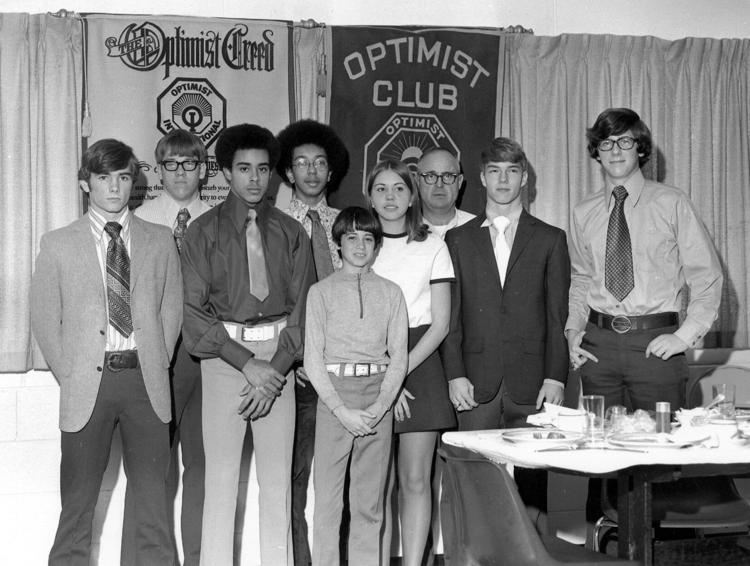 Wolfe credits his parents with instilling in him the confidence to launch out on his own. When he was 12, his mother worked on an advanced degree at New York University. George lived in New York City with her for a summer. 
"So that prospect of venturing into the world was given to me by my parents," he said. "They had already given me that sense of curiosity, ambition and fascination with an otherness."
At age 19, Wolfe left Frankfort and moved to Claremont, California, just outside Los Angeles, to pursue a degree in theater at Pomona College. 
"You need to leave where you are from because you will get to experience pieces of yourself that you never would if you stay where you're from," Wolfe said. "Join the world, travel as many places as you possibly can and absorb as much as you possibly can. And then if you want to return home, I think you do so, but you do so with a different kind of awareness."
When considering how much he has achieved since his days in a segregated Frankfort, Wolfe said, "I don't really listen to people telling me no. That's giving them entirely too much power. You have to obey the rhythms and truths inside of yourself, at any age." 
He still feels a sense of awe about how blessed he is to be a successful, working writer and director of theater and film.
"I do think about the people who I descended from who didn't have those options, people who were smart and exceptional and wonderful, but the world had not changed enough for that to happen."
Wolfe's career stands as a "yes" to all the "no's" he faced along the way.
"I'm not going to give somebody else's 'no' that degree of power over my psychological well-being and over my accomplishments," he said.
Those accomplishments are many.
In 1991, Wolfe wrote the musical "Jelly's Last Jam." The play received 11 Tony nominations. In 1993, he won a Tony for directing Tony Kushner's "Angels in America: Millennium Approaches." Three years later, he won a second Tony for directing the musical "Bring in 'Da Noise, Bring in 'Da Funk."  
In the early 2000s, Wolfe branched out into directing movies. Among his directing credits are "Lackawanna Blues" (2005); "Nights in Rodanthe" (2008), starring Richard Gere and Diane Lane; and "The Immortal Life of Henrietta Lacks" (2017). 
In 2013, Wolfe was inducted into the American Theater Hall of Fame. 
Currently, Wolfe is in postproduction on a movie adaptation of August Wilson's play "Ma Rainey's Black Bottom" for Netflix. The movie stars Viola Davis and Chadwick Boseman. 
Wolfe also revealed he is writing a screenplay set in Frankfort. 
"As time goes on, I've become more and more fascinated by Frankfort and by Kentucky," he said. "Over time, it became very clear to me by virtue of leaving how much I was from there."
Wolfe said he is looking forward to visiting his hometown next weekend.
"It'll be fun and I'll get to connect with people," he said. 
"I can't remember when was the last time I was at the Grand. It was probably when I was maybe 8 years old. But when I walk into the Grand, it will be the first time I'll be walking in through the front door," Wolfe said. "That's a fact."