Very few relationships have the rich written and illustrated history like the one shared between Frankfort's Ellen Glasgow and Sandra MacDiarmid, of San Jose, California.
For more than 60 years the two friends, who met in 1957 when their husbands were serving in the military and attending flight school together in Corpus Christie, Texas, have kept in constant contact through — what in this digital age has become a relic of the past — handwritten letters.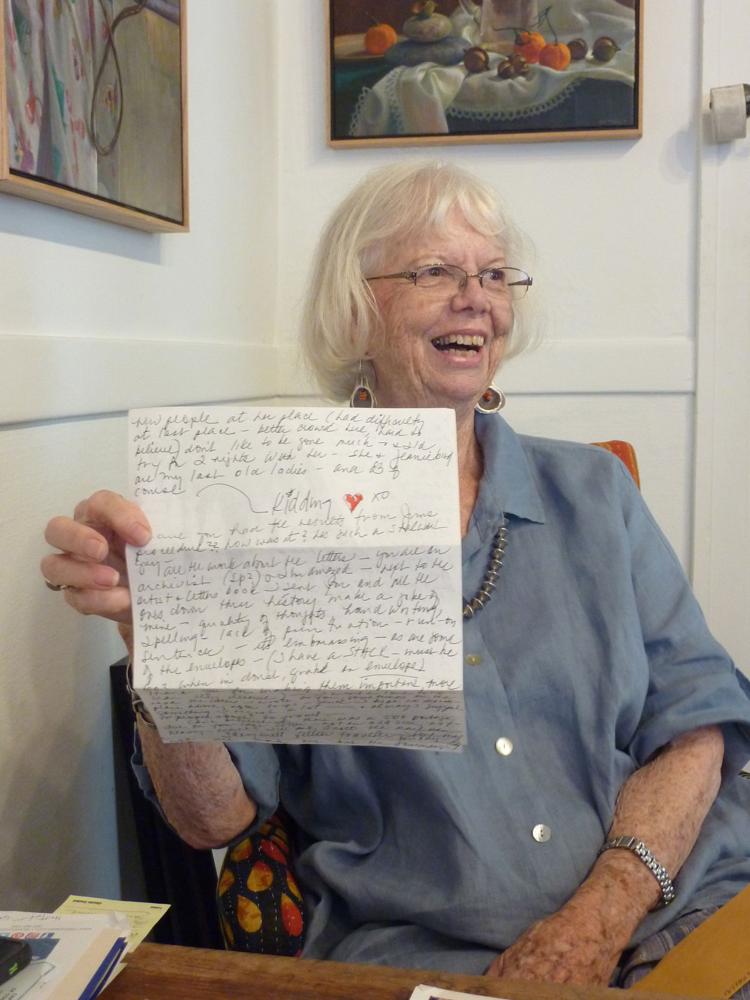 The pair, who only lived in the same town for a single year, have a shared appreciation of art, correspond weekly and have been doing so since postage stamps were 4 cents apiece and telephones were on party lines.
"We couldn't afford weekly long-distance phone calls," explained Ellen, who owns Capital Gallery of Contemporary Art on Lewis Street. "Letter writing was a common thing."
Written in cursive, the lengthy handwritten letters are filled with the latest news about their kids and art from halfway across the country. The envelopes, splashed with bright paint and elaborate drawings, are pieces of art all their own.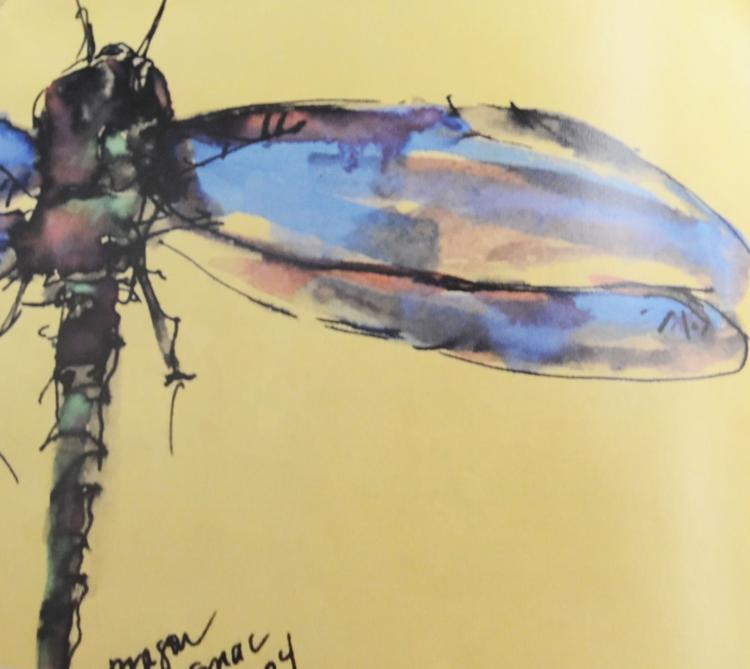 Sandra, a noted printmaker and water colorist, is particularly fond of birds, cats and nature.
"I never know what I am opening each week," Ellen told The State Journal, while showing off one envelope with a charcoal sketched cat and another of a painted landscape.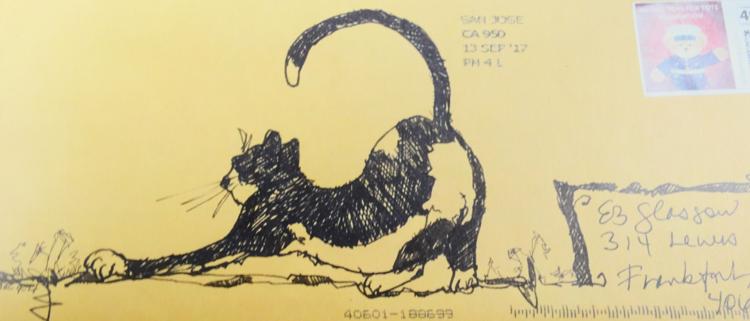 Even her former downtown mail carrier was intrigued by the artful envelopes — which contain personal messages, doodled drawings and masterful paintings — calling them downright rare in this day and age.
"He couldn't wait to see what was on the next one either," she added.
Though the mail carrier has since changed routes, the letters — as they have been for decades — keep coming.
Finding a place to stow the thousands of missives has been a challenge. Over the years, Glasgow has filled an old military mail-sorting cabinet, drawers and boxes with Sandra's correspondences, which she calls a "collection of art and a history of two military wives and our family."
She also worries about what will happen to the letters and envelopes when she's gone and doesn't want the compilation to be a burden for her family.
That's when Ellen's daughter-in-law, Martina Glasgow, stepped in. Late last year, she began photographing some of the thousands of envelopes and gifted Ellen with keepsake books. She believes in the importance of chronicling and preserving Sandra's artwork for future generations.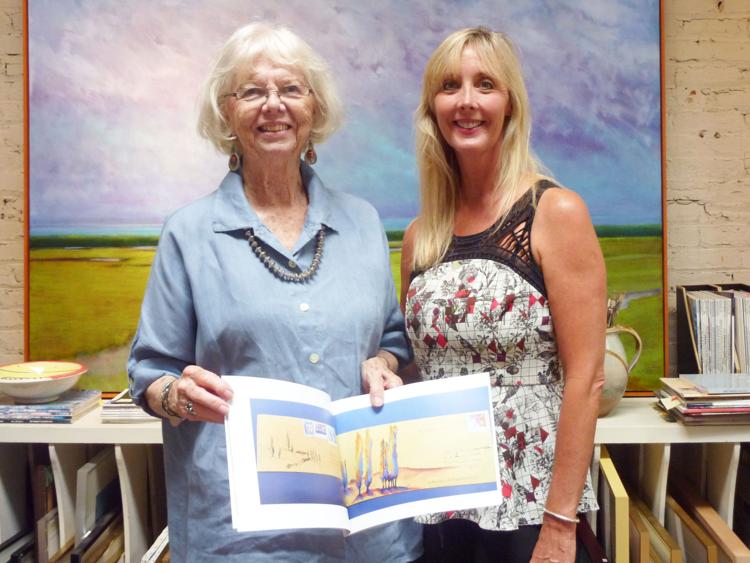 "I just think she's incredible. The art just pours out of her and she does these masterpieces on envelopes," Martina said. "And it is the history of their lives."
Sandra, who is not fond of surprises, was stunned (in a good way) when Ellen sent the keepsake books to her and then again a few months later when she received a copy of FRANK. magazine with a story and photos chronicling the friends' mail art.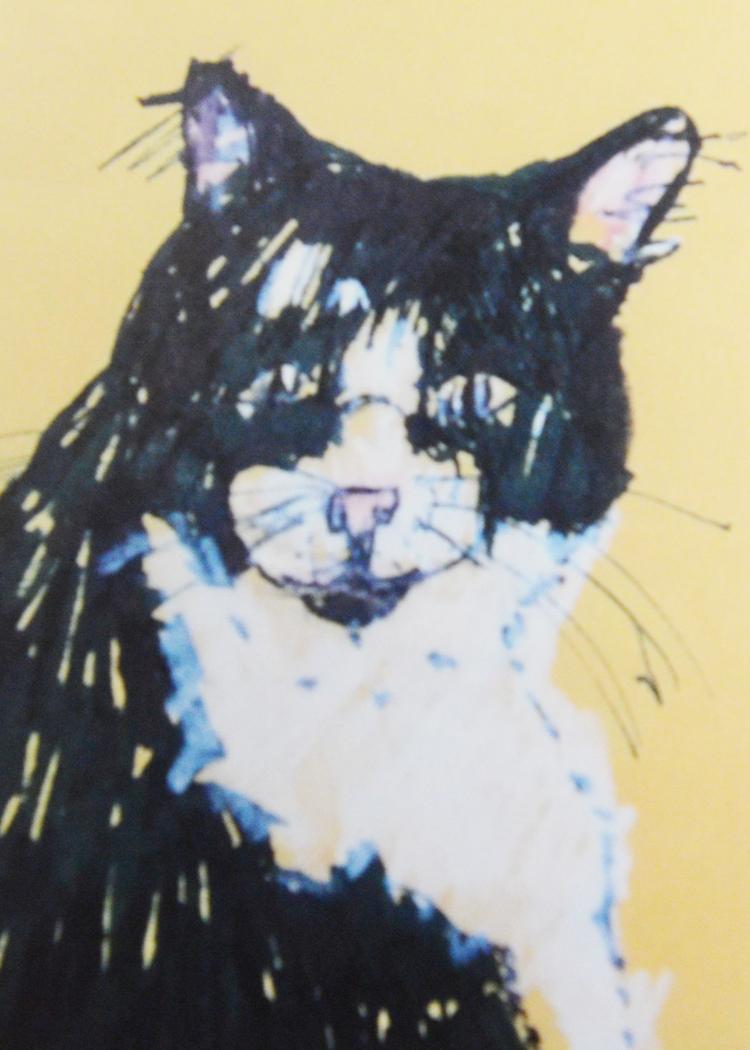 After Sandra asked Ellen to send a few more copies of the magazine, things really began to take off. In the spring, the San Diego County Library's Lemon Grove branch in California, near where Sandra lives, offered the women an opportunity to show and discuss their work at its annual Art Days event.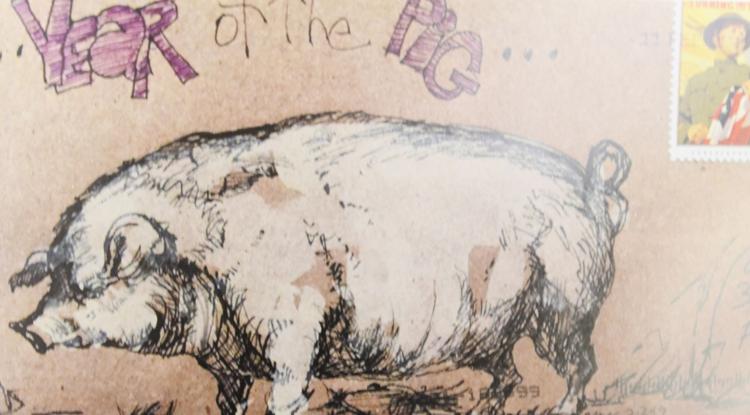 Pretty soon, Ellen was filling large panels with Sandra's envelopes and vice-versa. On May 15, "Mail Art: Correspondence from the Heart" opened and both women were onhand for a Q-and-A period and reception in their honor.
"It was unreal," Ellen said of the experience.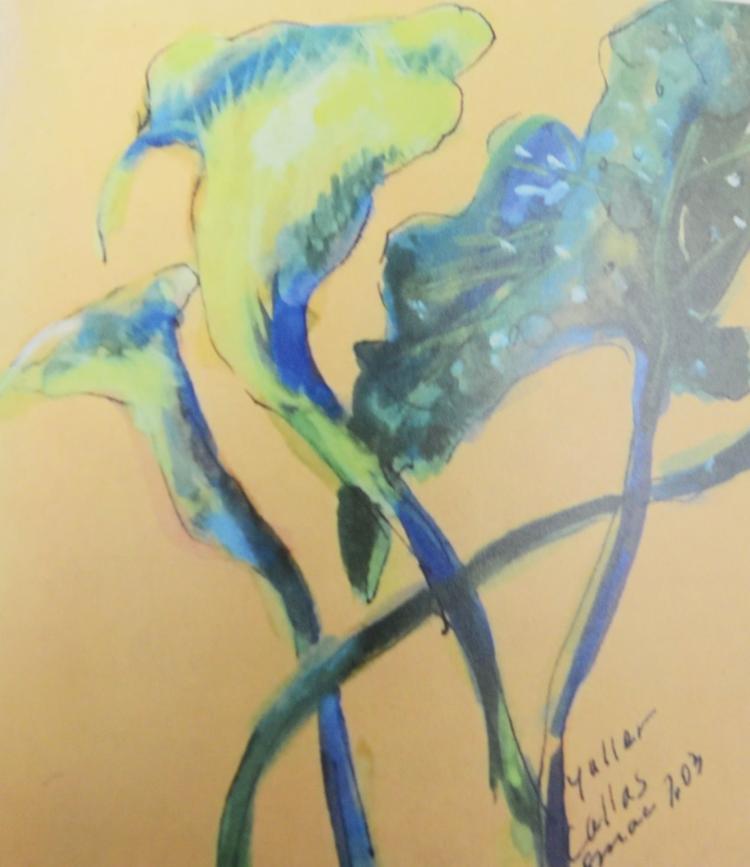 After the panels spent a month in the California show, the Paul Sawyier Public Library's interest was piqued and the panels were shipped back across the country to Frankfort.
On Monday, Ellen shared the story behind the letters and envelopes, which are currently on display in the glass cases near the entrance of the library, and spoke about the mail art movement at the opening of the PSPL exhibit. Having come full circle, the artwork will be shown at the library through December.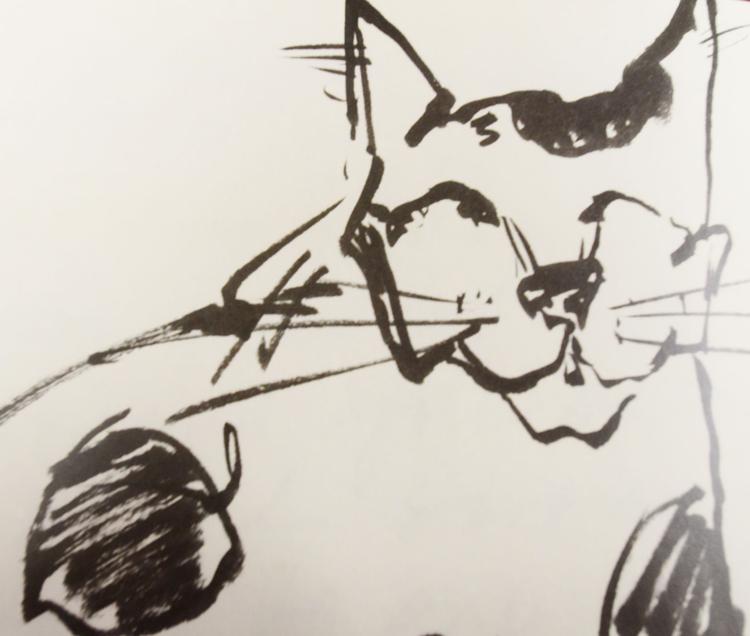 But both women are hoping that won't be the end of the line for "Mail Art: Correspondence from the Heart." They would eventually like to see the collection end up in the Smithsonian National Postal Museum in Washington, D.C.
"It's interesting how a small thing can snowball and make us all smile," Ellen said. "And to think it all started with the FRANK. magazine story."