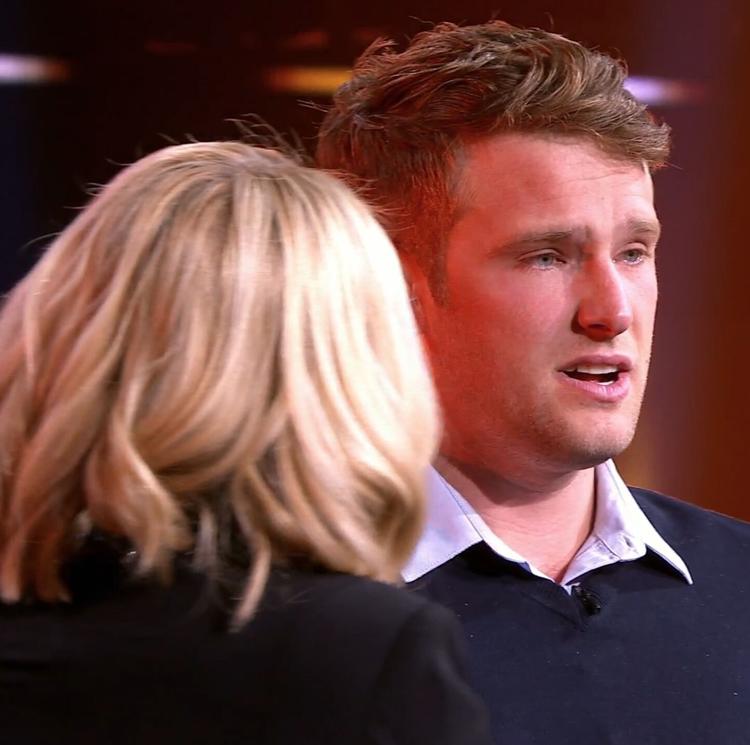 That is the number of notes Chip Bird was given to correctly identify the song "7 Years" by Lukas Graham for $20,000 and an opportunity to play in the final round on Wednesday's episode of Fox's newly rebooted music game show "Name That Tune."
"I have memories of listening to that song when it first came out — I love that song," said the 26-year-old former Frankfort resident. "So when I was given the clue I was able to connect the dots pretty much immediately and was 100% certain in the answer."
Bird, who lives in Melbourne, Australia, grew up in Frankfort, attended Capital Day School and graduated from Franklin County High School in 2012.
"I love Frankfort! I wouldn't be the person I am today if I hadn't grown up there," Bird said in an interview Friday. "Frankfort is home to me — I think about it every day."
He is the son of Gina Tate, owner of Frankfort Junior Cotillion, and the late Rob Bird, of Louisville, who owned an insurance adjustment company before passing away in 2011.
Bird said his love of music was passed down from his father.
"One of the ways in which I keep his memory alive through me is by listening to music as loud as I can as much as I can," he said, adding that he believes his father was watching over him during his experience on "Name That Tune."
After the first round, Bird was beating his opponent by $2,000. In the Bid A Note round that followed, he banked $10,000 after his opponent couldn't come up with Kenny Rogers and Dolly Parton's hit "Islands in the Stream" in nine notes.
"I'm a Southern boy, don't count me out," he told host Jane Krakowski.
His opponent, Stevie, correctly answered the $15,000 song in 10 notes after Bird missed it, setting up a showdown for the $20,000 and final song with Bird down $19,000 to $16,000.
Stevie started the bidding, telling Bird he could name that tune in 10 notes. To which Bird countered that he could identify the song in one note and then did just that.
"You're totally aware you're on TV for the first couple of questions, which is why I blanked on my first question," he told The State Journal. "But it doesn't take long to settle down and do what you're there to do — play the game."
In the final round, called Golden Medley, contestants are given 30 seconds to name seven songs played by Randy Johnson and the Name That Tune Band for a chance at $100,000.
Bird quickly named the first three — "Stop in the Name of Love," "I Want Candy" and "Apologize" — before passing on the fourth song. He then went on to correctly identify songs five through seven — "You Really Got Me," "Stuck in the Middle With You" and "Super Bass."
With the seconds ticking down, the band played the fourth song again and Bird said the five words that made him instantly richer, "Nothing's Gonna Stop Us Now."
"I actually did know the song. The rules of the game are such that I had to be precise with my answer," Bird explained. "I couldn't remember if it was 'Nothing's Gonna Stop Us' or 'Nothing's Gonna Stop Us Now,' so I passed to give myself a couple more seconds to be certain.
"By the time I had gotten to the seventh song I knew I had won the game."
In doing so he became the first Golden Medley winner in the recently rebooted series and the highest grossing cash winner in the off-and-on 36-year history of "Name That Tune," including the hundreds of people who have competed in spinoffs set in 25 countries.
With his $136,000 in winnings, Bird plans to go back to college, most likely in Australia, to get a degree in conservation.
"I haven't decided specifically where. I think I'll just go to the equivalent of community college here and earn a scholarship to finish up at a four-year school," he said.
Bird moved Down Under with his then-girlfriend and now-wife, Hallie, so she could attend veterinary school in 2017.
"Aside from school, I plan on investing the rest. I've had a small inheritance squandered before already," he added. "I definitely am not willing to screw up having some money a second time."
So what was the secret to his success on the TV game show? An overwhelming belief in himself.
"You are your biggest asset in life and you would be extremely surprised what you can accomplish if in your mind there's no other possible outcome but success," Bird said.
"Trust me — it worked for me, it can for you as well."