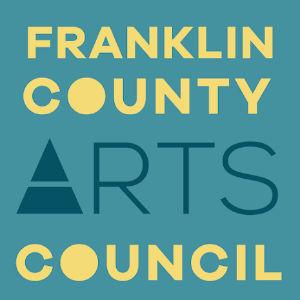 Correction: This article previously referred to a project as "Downtown Arts." The correct name is "Arts Downtown." 
A Frankfort arts group has opened national calls for murals and sculptures that will be on display downtown. 
The Franklin County Arts Council, also known as FrankArts, opened national calls for three murals and five sculptures that are slated to be on display later this year. Both calls for art have a deadline of July 15. 
The Frankfort City Commission last month approved an ordinance with mural guidelines, giving the city's Planning and Community Development staff the authority to approve proposed murals that follow the guidelines. Most of the guidelines relate to maintenance and historic preservation, not content. 
FrankArts issued the national request for qualifications for the murals earlier this month. The calls, which were posted online, say that there is not a specific theme for the submissions, but "each design should fit the location." FrankArts President Suzanne Gray said that the council is still in talks with property owners about possible locations. 
The council also opened a request for proposals for sculptures and artists will submit already-completed work that will be displayed downtown. FrankArts also helped with the installation of Arts₂O, the exhibit of sculptures in River View Park.. The future display of sculptures will be similar to that, Gray said. 
Gray said the project, which FrankArts calls Arts Downtown, was in the works starting last year, months before debates about murals in historic downtown districts led the commission to regulate them. FrankArts is working with city officials to make sure everything is in order for the project, she said. FrankArts aims to promote Frankfort as the "public art capital of Kentucky." 
As part of Downtown Arts, the sculptures and murals will be on display for several years but will not be permanent. Gray said that FrankArts hopes to bring in new art in the future to keep the area fresh. Sculptures will be on loan from the artists.
The calls encourage artists to submit interactive art, such as art that uses the trompe l'oeil technique to create paintings with realistic detail. Gray said that interactive art includes murals that people will travel to see, such as the many murals in Nashville, Tennessee. According to Nashville TV station WTVF, long lines form around murals, sometimes even wrapping around the block, so tourists can take the perfect Instagram or social media photo. If such murals were in Frankfort, tourists could stop at the artwork, take their photo and spread the word about it on social media, then get a drink, bite to eat or a "dose of history" in downtown, Gray said.
"We want things that people will want to come and see, that people will seek out," Gray said. 
Gray said that many communities have used the arts in a way that brings success to their cities and towns. Art can be an "economic driver" and beautify the area around it. 
Gray said that Kentucky artists are encouraged to apply, but the calls are open to artists everywhere. She said that in the art community, most support the idea of calls for submissions to be open to all to give many artists a chance. Gray said that so far, only Americans have submitted a dozen or so art pieces. Since there is still some time before the deadline, Gray expects more submissions to roll in. 
The budget for the murals will be from $8,000 to $20,000. Sponsors include Kentucky Employees Credit Union and Richard Rosen. Stipends of $2,000 will be awarded to sculptors, and an additional purchase prize of $10,000 may be awarded.  
To talk about the project and the council in general, FrankArts is hosting a meeting at Paul Sawyier Public Library next Tuesday at 5:30 p.m.