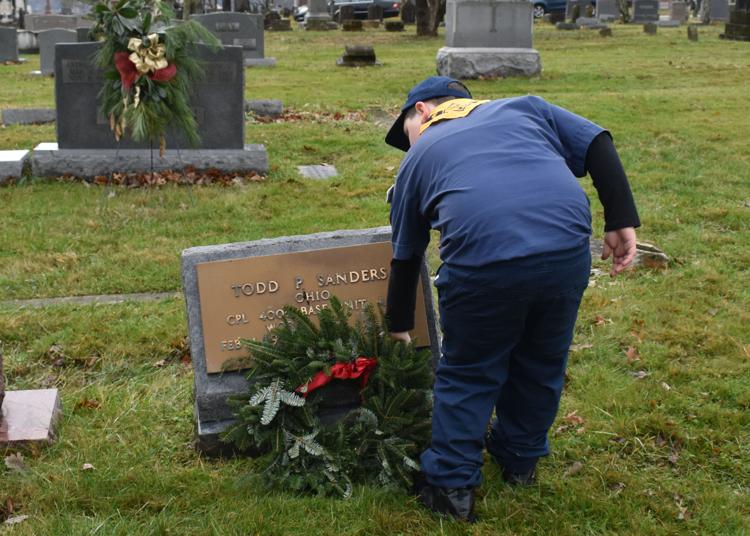 Cub Scouts will again place wreaths on the graves of military veterans this holiday season.
Those wishing to help the Scouts continue the annual tradition of Wreaths Across America may make a donation to the cause. Donations will be used to purchase materials that the Scouts will use to make the wreaths.
Checks made payable to the Frankfort Kiwanis Foundation may be sent to Frankfort Kiwanis Club, P.O. Box 877, Frankfort, KY 40602. The deadline is Dec. 1, and the foundation will issue a check to the Scouts after all donations are received.
Frankfort and Franklin County Cub Scouts will place the wreaths on veterans' graves in Frankfort Cemetery in late December.