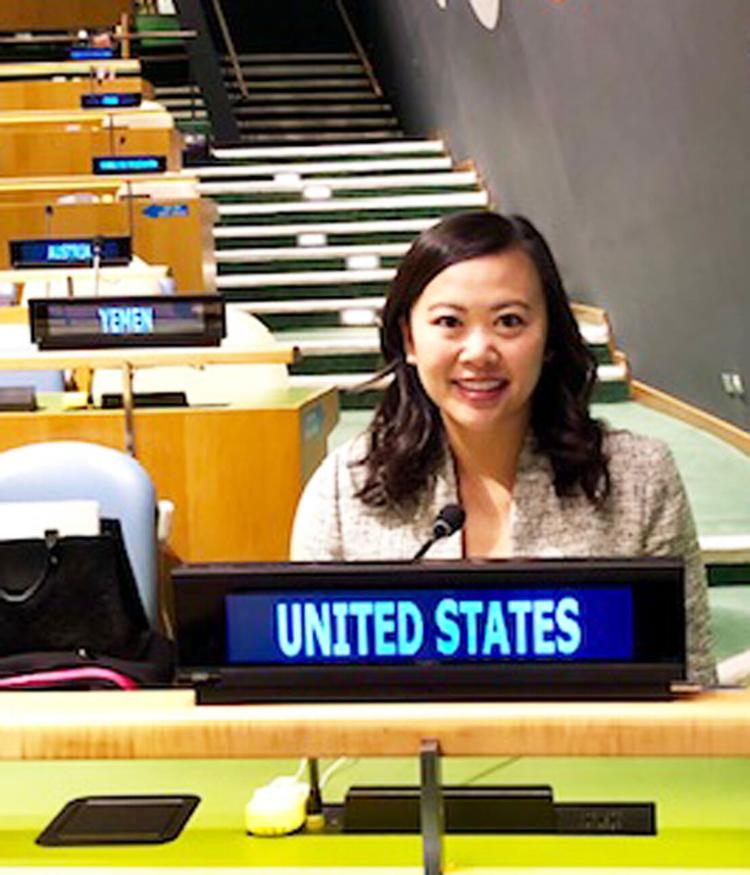 Frankfort native Jennifer Barber has been appointed U.S. delegate to the United Nations.
A 2001 graduate of Franklin County High School who grew up working at China Wok, a restaurant run by her parents, Kenneth and Laura Yue, Barber earned her bachelor's and law degrees from the University of Kentucky. She has also clerked in the Office of the Chief Justice of the Supreme Court of Kentucky.
"Growing up working in my family's restaurant, I never dreamed of having the opportunity to represent the United States at the United Nations. This is what is so special about our great country — anything is possible," Barber told The State Journal.
In her role as U.S. delegate to the UN, Barber guides and supports U.S. efforts to safeguard the American economy, promote human rights, deliver humanitarian aid and empower women and girls.
"To sit behind the United States placard and deliver remarks on the global stage has been one of the most profound experiences I have ever had," Barber explained.
The position with the United Nations is different than the the U.S. representative on the Economic and Social Council of the UN that Barber testified before the U.S. Senate's Foreign Relations Committee for in the summer. The Senate did not get around to confirming her before the election, according to Jaimie Schapker, public relations specialist at Louisville's Frost Brown Todd law firm where Barber is a member.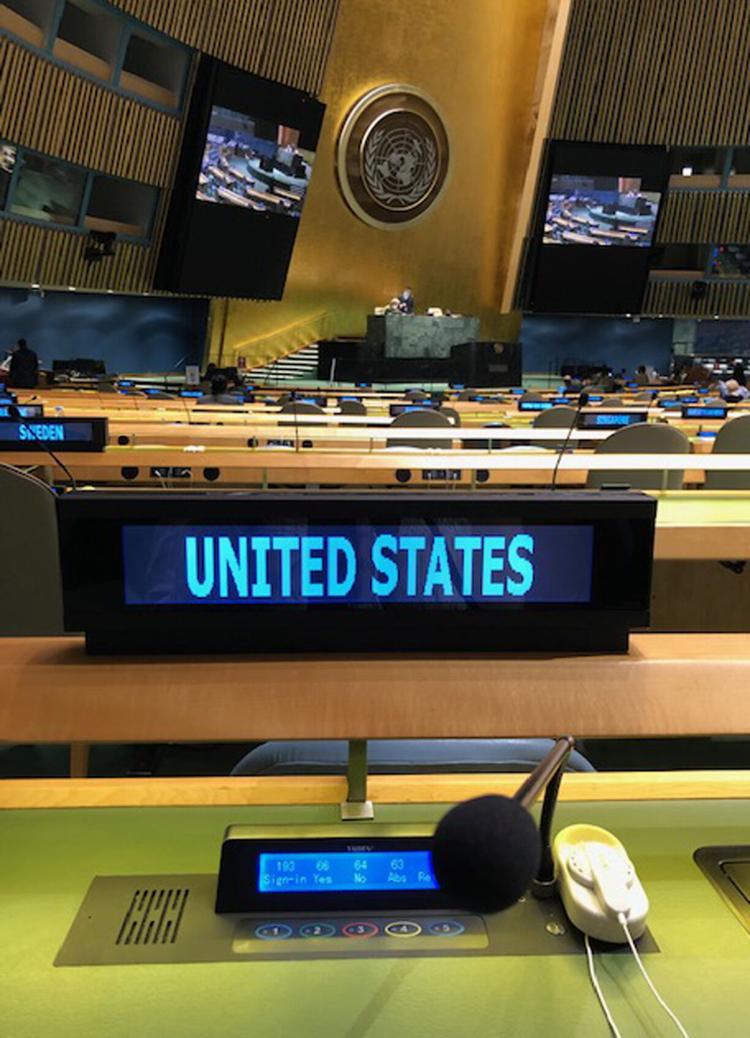 She represents the U.S. during the 75th UN General Assembly and delivers its position on matters relating to the UN's Economic and Social Council. Most recently, she delivered the U.S. statement on resolutions concerning violence against women and protecting children from bullying. 
"As the mother of two young daughters, it was a particular privilege to deliver the United States position on violence against women and protecting children from bullying," she added.
During her time as a delegate, Barber is also serving as a special adviser to U.S. Ambassador to the U.N. Kelly Craft, a Kentucky native. 
Barber is a member of Louisville's Frost Brown Todd law firm. She is also on the University of Kentucky's Board of Trustees and serves on numerous committees and boards in Louisville and at the state level.
"I am grateful for all the support I have received from this community. There is something special about having the support of those who have known you since childhood," she said.