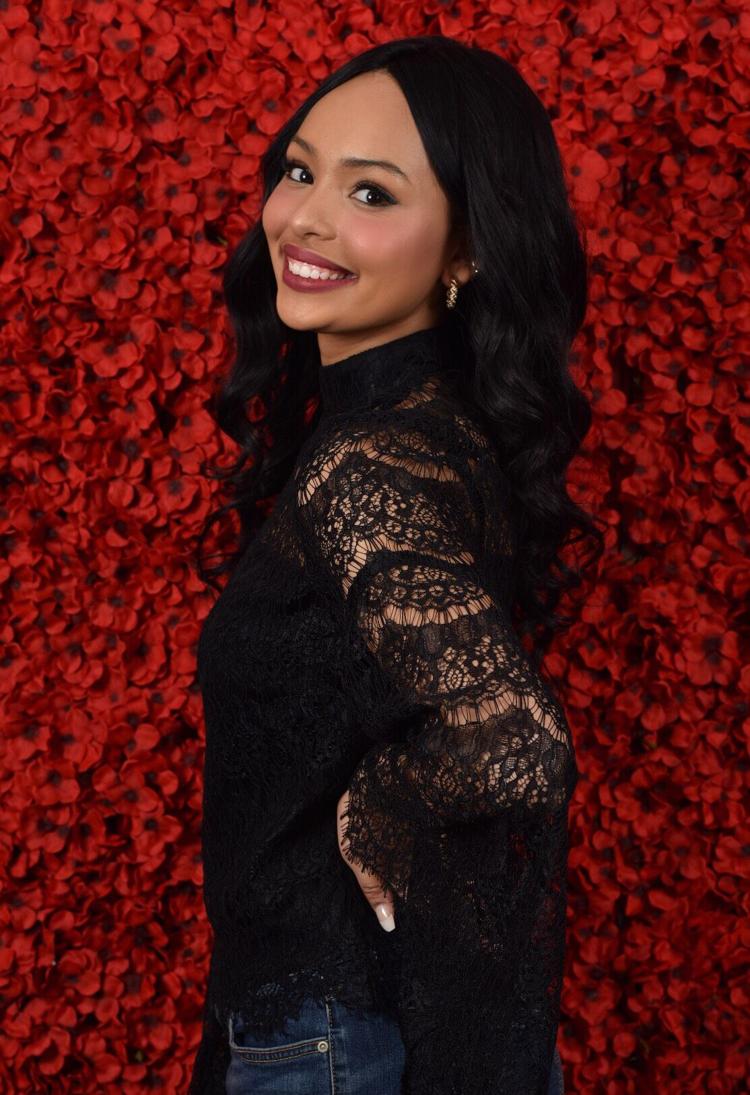 A Western Hills High School graduate is in the running for the Miss Kentucky pageant title this weekend. 
Cameron Wilson, who graduated from WHHS in 2016, said this is the first year she has competed in Miss America-affiliated pageants. When she was younger, she competed for the titles of Miss Western Hills and Miss Franklin County Fair. Wilson's parents are Wayne and Stephanie Blankenship. 
In October, Wilson won Miss University of Louisville, which is a qualifier pageant for Miss Kentucky. The winner of Miss Kentucky will compete in the Miss America pageant.
Wilson said one factor that led her to competing in pageants was scholarship money. She said the Miss America Organization is one of the biggest donors of scholarships for women in the country. Wilson, who is a rising communications and Spanish senior at UofL, plans to go to law school and become an immigration lawyer. 
The community service aspect of the pageants is also an important part of the experience for Wilson. She and other Miss Kentucky candidates traveled to Louisville earlier this week to participate in various events before the final competition on Saturday at the Brown Hotel. 
Wilson said she is learning about the pageant world as she goes, but she has enjoyed it so far. She is joining Miss America pageants at an interesting time; last summer, Miss America executives decided to remove the swimsuit portion from the contest and focus on interviews with candidates. 
Wilson said she didn't find out about the change until after Miss UofL. She said the rules for that competition had not been updated, so contestants still modeled swimsuits. Wilson said she supports the Miss America Organization's choice as it supports all healthy body types and gives contestants a confidence boost. 
For the talent portion of the competition, Wilson will dance to "Proud Mary." She was a student at Capital City Dance Studio for 16 years before going to college. 
Each candidate also chooses a platform to support. Wilson chose to raise awareness for lupus, an autoimmune disease that happens when a body's immune system attacks its organs and tissue. Wilson was diagnosed with lupus when she was 14 years old. 
There is currently no cure for lupus, Wilson said. Coping with the disease is something that she has to tackle day by day. Some days are great while others are not, she said, but she does not let it hold her back. 
Wilson said she would make a good Miss Kentucky because of her resilience. Those who win the title of Miss Kentucky spend the year following their crowning traveling the state speaking to schools, bringing awareness to philanthropic causes and doing charity work.  
"I know what it is like to work for what you want," Wilson said. 
The Miss Kentucky pageant will be livestreamed on pageantslive.com. Preliminary rounds are on Wednesday, Thursday and Friday starting at 7 p.m. and the final round is on Saturday at 6 p.m.