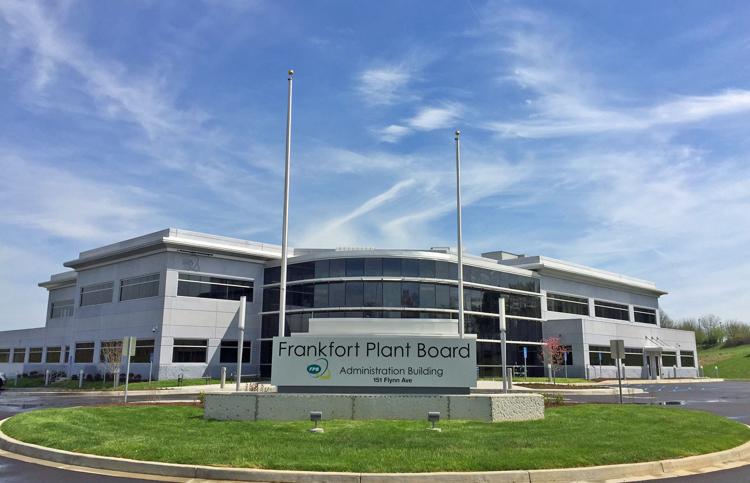 The Frankfort Plant Board received a report from Chief Financial Officer David Denton regarding the municipal utility's financial status on Tuesday.
Many of the large-scale numbers were positive. Net position is over $101.5 million, a 9.2% increase from last year, and long-term debt is down over $5 million.
Overall, the numbers told a positive story for the municipal utility — especially in the midst of rising economic uncertainty as the COVID-19 pandemic rages on.
Ratepayers, on the other hand, are still struggling to pay their bills on time.
At the end of October, FPB had about $3.2 million in past-due balances on bills.
The state's moratorium on utility cutoffs because of past-due bills expired on Nov. 6, with utilities being required to put those customers into a payment plan for the back balance owed.
Denton said that all past-due ratepayers have been placed into payment plans and have been sent letters explaining the process and identifying third parties — such as the Resource Office for Social Ministry (ROSM) — from which they could seek help.
According to Denton, the numbers tell a story of some ratepayers not being able to make ends meet due to the extraordinary circumstances of the COVID-19 pandemic.
"Of the past-due accounts … a majority of those had not been disconnected in the last 12 months," Denton said. "That shows me that these folks were paying all along on time every time, never been disconnected. To me, that would imply that this situation has been a factor."
Staff members also made sure to point out that once the temperature dips below freezing, the utility will put a freeze on utility cutoffs.
Board member John Snyder asked about when exactly, and how, decisions to hold off on utility cutoffs due to weather would be made.
Denton said that it's an issue the FPB plans to address flexibly.
"I believe (the temperature readings) are day of and day after a disconnect," Denton said. "Usually this is an operationalized procedure, but because of the volume and the impact of the procedure, I definitely plan to keep you all apprised."
For future reference, board member Stephen Mason asked for staff members to produce a map of where past-due ratepayers are located so that they might be able to share with other organizations where need is most concentrated.
In other business, the board addressed how business might continue to operate in light of Franklin County's recent COVID-19 red zone designation.
FPB Chair John Cubine moved to give General Manager Gary Zheng power to make operational decisions as it relates to COVID-19 and major projects for the next 90 days. That motion passed unanimously.
Zheng said that he will continue to look at ways FPB can continue to limit spread of the virus. He also noted that the utility has not seen any internal transmission of the virus.
"We have not had any internal transmission between employees, but we have to knock on wood there," Zheng said. "… I will update everyone before we make any decisions."