Frankfort Police Chief Charles "Chuck" Adams recently announced his retirement after 22 years of service to the city.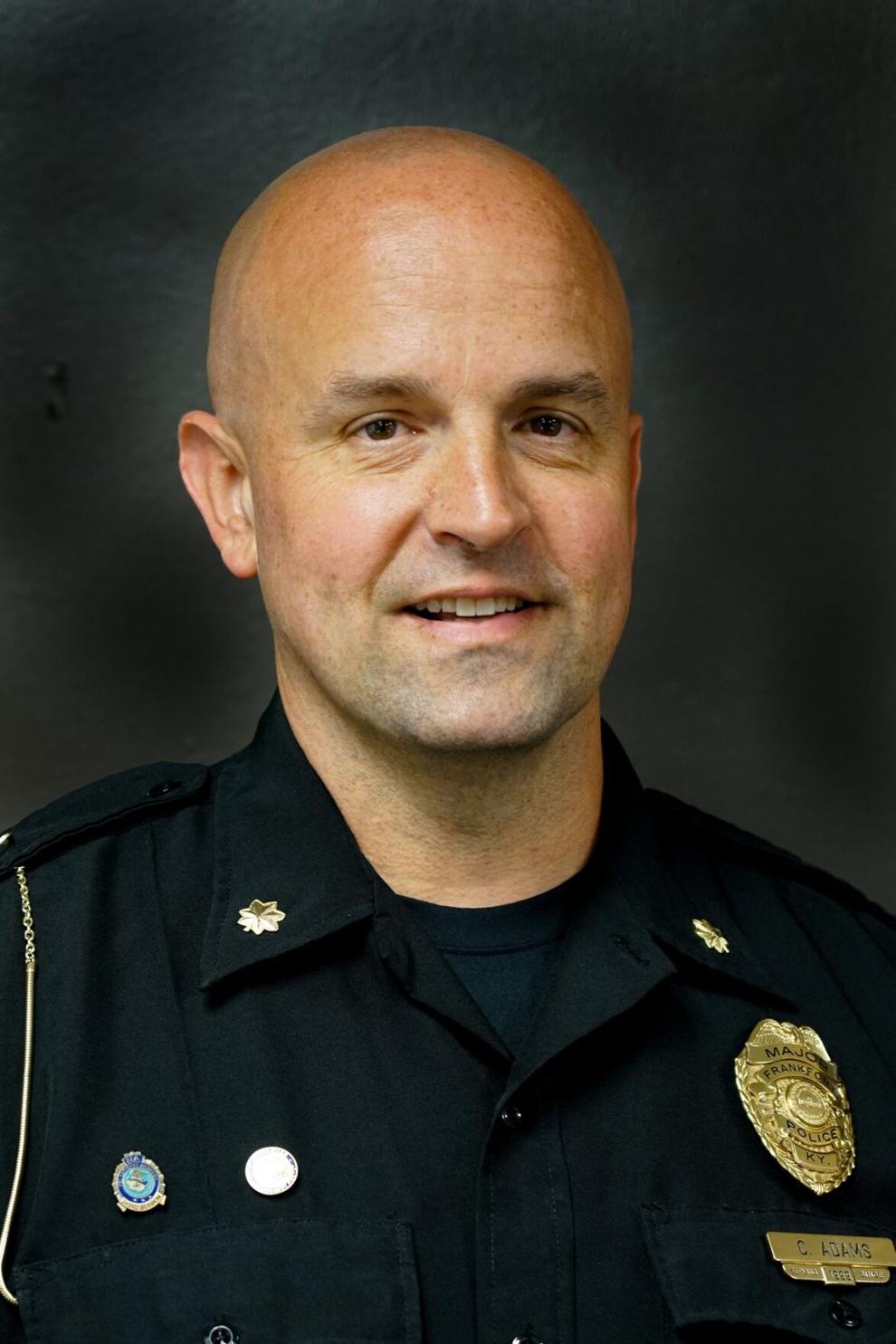 Adams has served as police chief since 2019.
At a Frankfort City Commission meeting Monday night, Adams was honored with a plaque and a proclamation dedicating Dec. 20 to his name. 
"Chief, on behalf of the Board of Commissioners, thank you for getting us through this first year. You've been a great public servant, and we wish you success in your future endeavors," said Mayor Layne Wilkerson. 
The proclamation stated Adams had been a faithful employee of the City of Frankfort for 22 years, during which time he had worked tirelessly to make the Frankfort Police Department second to none. 
The proclamation, which commended Adams as a faithful husband to his wife, Becky, and a supportive, loving father to his three children, Jonah, Kylie and Lena, said it is the "sincere wish of everyone that the years ahead be filled with plenty of time to enjoy running, riding his motorcycle, drinking Starbucks coffee and spending lots of time at Disney with his family."
Adams thanked the mayor and commissioners, adding they have now been in office for "a whole year."
"You've been great to work with and then the former commission that was here. Previous City Manager Keith Parker, and then it's been great the last five months to work with Miss (Laura) Hagg," Adams said. 
He also thanked City Solicitor Laura Ross and City Clerk Chermie Maxwell for their guidance during his tenure. 
"My staff, the folks I work with at the police department, are second to none, and I would put them up against any other police department if it was a competition in professionalism and service. Thank you all very much," he said. 
Adams also shared his letter of his intention to retire Jan. 1 on the police department's Facebook, where he said, "I truly appreciate the opportunity to serve the Frankfort community that the current and previous Board of Commissioners has given me. It has been an honor."
His letter also thanked the officers, dispatchers and civilian staff of the Frankfort Police Department. 
Adams rose above 50 other candidates in 2019 to become the permanent leader of the FPD, assuming the role after Chief Travis Ellis abruptly retired earlier that January. 
Former Mayor Bill May said the commission at the time saw Adams' ability to advance community policing and brought an established web of communication to the table. 
Adams was named interim chief in February 2019 after Ellis' departure, and the city commission lifted the interim title in June 2019. 
The search for a new police chief is underway and will extend into next year. 
The commission held closed sessions late last week to interview candidates, but no action has been taken. 
"It looks like it won't be until after the first of the year for sure," Maxwell said.