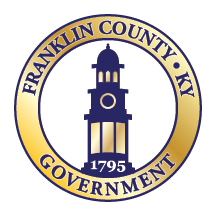 Franklin County Fiscal Court was recently awarded a grant to preserve and manage local records. 
The Kentucky Department for Libraries and Archives, which is under the Education and Workforce Development Cabinet, awarded the grant to 20 governmental agencies in its first round of grants for fiscal year 2020. The fiscal court was awarded $19,950. 
According to a press release from KDLA, the grant is part of the Local Records Program, which aims to "preserve, protect and make available records with continuing archival value and assist local agencies with records management" with training, grants and other direct services. 
Judge-Executive Huston Wells said the county plans to use the grant to codify its database of ordinances. Following some paperwork and a bidding process, the county will hire a contractor to put ordinances into a searchable format online that will be accessible to the public. Currently, ordinances are online in a list of hyperlinks. 
Wells said that such a program will also allow the county to easily compare its ordinances with state statues. This could take a year or so to implement, he said. 
"It is really something we couldn't do on our own," Wells said. 
Wells said that the Local Records Program shows that the state is willing to help local governments be transparent and bring such databases up to date. Franklin County is honored and grateful to be among the first round of recipients, he said. 
Franklin County could not have received the grant without the hard work of Ann Northcutt, the county's grant administrator, Wells added. 
Grant funds are possible through fees created by the Kentucky General Assembly. The 20 grants KDLA just awarded total around $450,000. 
"These funds significantly enable local agencies to preserve and provide access to records important to them and the people they serve," said KDLA Commissioner Terry Manuel in a press release. "The public greatly benefits from the work local agencies put into maintaining these records."