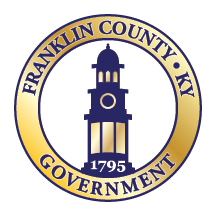 The Franklin County Fiscal Court on Wednesday began discussions about reviewing its administrative code.
The code says that it must be reviewed annually by the court. 
During a Wednesday work session, the court talked about multiple ideas, some of which were previously discussed during meetings related to the county budget for the fiscal year that began July 1. 
Among the ideas is increasing the purchase/bid limit from $20,000 to $30,000.
Recently, the state's purchase/bid limit was increased from $20,000 to $30,000. The Fiscal Court previously set aside $30,000 to buy an economy truck to replace the animal control vehicle. The pros for increasing the limit would be that the county would not have to go through a bid process for vehicles under that limit and could negotiate with local dealerships for a price on the vehicle, even if they do not have a state-sanctioned contract. 
A majority of magistrates did not support the increase. Third District Magistrate Michael Mueller said that increasing the threshold for mandatory bids could potentially decrease government transparency, as purchases between $20,000 and $30,000 would not have to be advertised to the public before getting approval. 
"I think we ought to mirror the state's," Magistrate Lambert Moore said. 
Mandating use of accrued compensatory hours before using vacation or sick leave was also brought up. Although no magistrates ultimately expressed support for the idea, it too was previously debated in court meetings. 
Among all county employees, there are currently 2,495 compensatory hours. Franklin County Treasurer Susan Laurenson said most of the hours, about 46%, are in the Franklin County Sheriff's Office. In today's rates, the hours equal more than $57,700 if employees were to use the time now. Compensatory hours, or "comp hours," are given to employees in lieu of overtime pay. 
Creating a probationary period for new employees before working toward retirement was also brought up during Wednesday's discussion.
Laurenson said she had previously suggested that the court create a six-month period before new employees can participate in the Kentucky Retirement System as a way to save the county money. Retirement contributions made by the county are not refunded to the government when employees leave. The move could also be a recruiting tool as employees would have an incentive to stay past six months and would initially take home about 6% more of their pay, she said.
"If you are taking away stuff from new employees, it's going to make it harder to retain employees," said new Franklin County Jailer Jake Banta.
Not enough magistrates supported the idea, so the probation period will not be put into the code at this time.