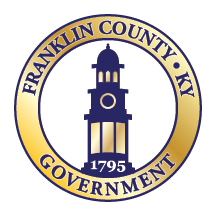 The Franklin County Fiscal Court continued its annual review of the administrative code on Wednesday. 
In a special meeting, the court discussed the administrative code, which outlines the general procedures of county government. The court must review the code annually and can make amendments with a two-thirds majority vote. 
First District Magistrate Sherry Sebastian asked that monthly reports from all county administrative agencies and public authorities be shared with magistrates. Currently, the administrative code says that these reports are only shared with the judge-executive, along with steps taken to correct such complaints. Second District Magistrate J.W. Blackburn agreed, saying that seeing the reports could give magistrates more information about what is happening in their district.
Sebastian asked whether the administrative code could include a brief budget narrative, or an explanation with budget requests. During the discussion, she said that this could capture history of a request and how long a department or group has asked the court for including something in the county budget in writing. 
County Treasurer Susan Laurenson noted that a subsection of the current administrative code does say that every group that receives county funds must submit a "written budget request" to the judge-executive by April 1 of each year, though this does not always happen. She said that following the procedure more closely could allow her to have more information about requests as she is involved in the budgeting process, but cannot always speak for every county agency's request. 
Judge-Executive Huston Wells said that at the beginning of every annual budget process, constitutional officers and county employees attend court meetings to explain their requests face-to-face.