An additional 29 COVID-19 cases were reported by the Franklin County Health Department Thursday, bringing the county's total to 2,233 since the pandemic began in March.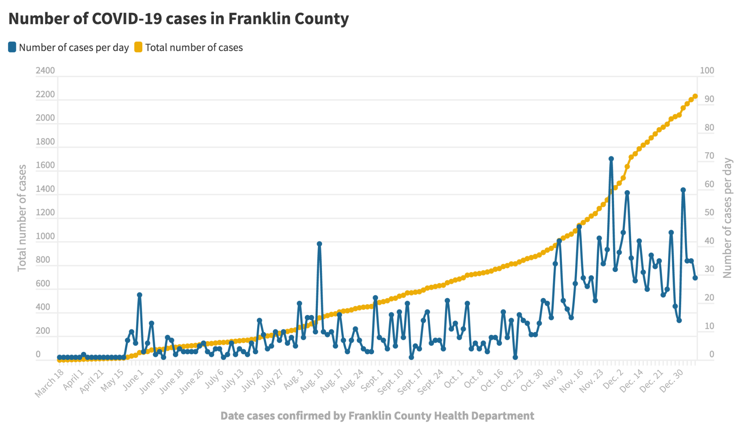 There have already been 159 new confirmed COVID cases this month in Franklin County.
The county has 179 active cases — 135 in the general population, 20 in schools (K-12 and college students and staff) and 24 in long-term care facilities.
Of the active cases, 12 Franklin County residents are hospitalized, and four of those are in ICU. The county has had a total of 135 people hospitalized during the pandemic, and 28 have been in the ICU.
Franklin County remains firmly in the red zone with an incidence rate of 39.8 Thursday. The incidence rate is the average daily cases per 100,000 population based on the previous seven days. Counties in the red zone have an incidence rate greater than 25.
Of the county's 2,233 victims, 1,766 have been symptomatic, 359 have been asymptomatic, 15 are pending and 93 are unknown.