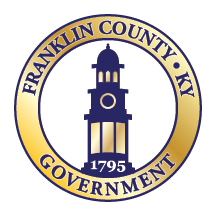 The Franklin County Regional Jail will have 24-hour medical services on-site due to a contract with Southern Health Partners. 
The Franklin County Fiscal Court gave six votes at its Thursday meeting in favor of extending and amending the contract with SHP. Magistrate Michael Mueller was not present and thus could not vote. 
Jailer Rick Rogers said that the contract would go into effect on Aug. 1 in order to hire employees needed for the services, which can be provided by a physician, a nurse practitioner or a mid-level practitioner. 
"We have a very sick population with the drug epidemic in our county. We need somebody there 24/7. Our staff doesn't need to make medical decisions," Rogers said. 
Magistrate Sherry Sebastian asked how many more employees would be on-site at the jail and Rogers said two employees will split the day shift and two employees will split the night shift. They will also be on a three- to four-day rotation, and the contract provides for an on-site medical adviser throughout the day. 
SHP operates in more than 250 correctional facilities in 14 states and provides inmates medical, dental and mental health services, according to the company's website. 
The contract, worth about $44,719 will have no further financial impact on county finances, as it was factored into the previously passed 2020 fiscal year budget. The jail fund has over $536,000 for medical services.
In other business Thursday, Magistrate Scotty Tracy said he received a petition from residents on Bell Lane, which is in his district, to make a portion of that road part of the county road system. The court added a visit to the road as part of its Aug. 9 meeting to view the road in person. Initial review by county staff indicates that maintenance of the road could consist of $7,850 for materials and $7,511 for labor. The portion of Bell Lane to be reviewed provides access to two multi-family structures, a single-family home and multiple platted lots for residential development.