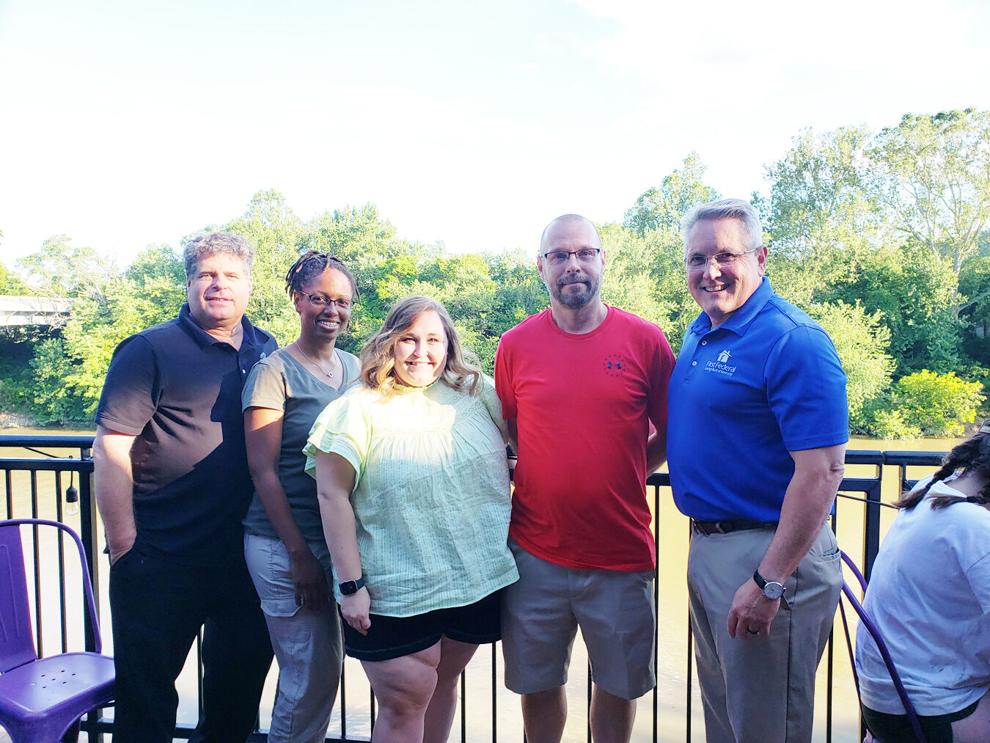 The Franklin County Republican Party elected a new slate of leaders during its most recent meeting.  
Calen Studler, a local real estate appraiser and real estate broker, will serve as chair of the organization.
"I am honored to be elected to serve as the new chairman of the  Republican Party of Franklin County," he said. "As a local party, we need to support our elected officials, recruit conservative individuals to run for local offices, and promote pro business, pro-American, pro-Kentuckian policies. I've put my name on the ballot here in the county and I am committed to growing our local party. I encourage everyone to get involved."  
Vice Chair Gary Stratton is an Associate Professor of Economics and Finance at Kentucky State University.
"I look forward to working with this exciting leadership team to continue growing our party. We have a lot of positive momentum that we must continue building on," Stratton added.
Tuesday Lemon takes over as secretary.
"It is important to show transparency in our meetings," Lemon explained. "I am excited to take more of an active role within this organization." 
Clay Hulette, a Frankfort native and CPA, will preside as is treasurer.
Lauren Hogan, a 2014 Franklin County High School graduate, is the local GOP youth chair. She received her degree in political science from the University of Kentucky in 2017. She is the youngest government relations professional in Frankfort.
"The future of conservative ideals has never been brighter. More people than ever relate to the common sense policy stances made by conservatives," stated Hogan. "I believe we have an excellent opportunity to elect more conservative-minded individuals in our community. I am excited to work with this team."  
Franklin County voters elected two new Republican legislators in 2020. Voter registration for the county has also hit 11,617 registered Republicans.
"In order to change the dynamic here in Franklin County, we need to increase Republican voter registration locally. One of my goals as chairman is to continue to close the gap and eventually be the majority party in Franklin County," Studler said.
The next Franklin County Republican Club meeting will be at 6 p.m. on July 8 at Whitaker Bank in downtown Frankfort.
For more information, follow the group's Facebook and Twitter pages for updates on events and meetings.
"We look forward to welcoming new members and potential candidates for office" added Studler.