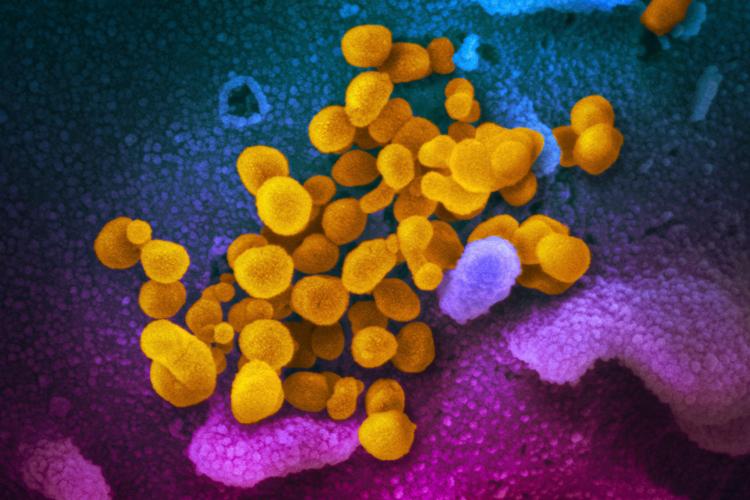 Franklin County has its first confirmed case of COVID-19.
Gov. Andy Beshear said at his Wednesday evening press briefing that a person in his or her 60s was diagnosed.
Midway through his daily press conference, Beshear was notified of an additional positive test and it turned out to be the Franklin County case.
"We literally just learned of the case right before the press conference and the patient investigation has just begun so we do not have ... details yet at this time," Franklin County Health Department Director Judy Mattingly said.
Health department officials would only say that the person is a Frankfort/Franklin County resident.
Brittany Parker, public information officer and accreditation/quality improvement coordinator at the health department, said she could not elaborate on the person's gender, which area of the county the person lives in, or whether the person is currently hospitalized, but did confirm that the person is in isolation.
"While the risk to the general public still remains low, health officials are working with the Kentucky Department for Public Health, Frankfort Regional Medical Center and Frankfort-Franklin County Emergency Management to identify and contact all those who may have come in contact with the infected person," Mattingly said.
She added that those who have been near the infected person will be monitored for fever and respiratory symptoms.
"We are saddened by this news and this person and their family is in our prayers," Franklin County Judge-Executive Huston Wells said. "We have known this was always a possibility to occur here and that is why we have been preparing so diligently."
He encouraged everyone to practice social distancing and proper hygiene. He also stressed the importance of staying calm.
It was a sentiment echoed by Frankfort Mayor Bill May, who urged folks to take care of one another.
"The health and safety of our most vulnerable is my top priority now," May told The State Journal. "We have dealt with enormous challenges in the past and by working together we will all get through this."
Other counties reporting their first confirmed cases Wednesday were Kenton and Warren counties.
There were 35 confirmed cases statewide as of Wednesday evening.
Louisville Mayor Greg Fischer said his wife, Dr. Alexandra Gerassimides, tested positive but he had tested negative and was already in self-quarantine after coming into contact with someone later diagnosed with the virus.
Beshear said the new cases diagnosed Wednesday include an 8-month-old child in Jefferson County. He called the instance "very rare" and said in general the virus doesn't affect children like it does adults.
The virus has been linked to one death in Kentucky. Two people diagnosed with the virus so far have recovered.
COVID-19 is an emerging disease and there is much more to learn about its transmissibility and severity.  There is currently no vaccine to prevent coronavirus disease.
The Franklin County Health Department may be reached at 502-564-7647 to answer questions about COVID-19. The state COVID-19 hotline is available by calling 1-800-722-5725. Additional information, including frequently asked questions and guidance by topic, can be found at www.KYCOVID19.ky.gov.