Hundreds clad in red, white and blue gathered on the Capitol lawn on a balmy May afternoon in between thunderstorms Saturday to celebrate freedom and protest the coronavirus shutdown.
The crowd, the majority of whom were not wearing face masks, held signs, including some reading "impeach Andy," "freedom over tyranny," "no mandatory vaccines," "stop the fear, Andy Beshear" and "freedom is essential."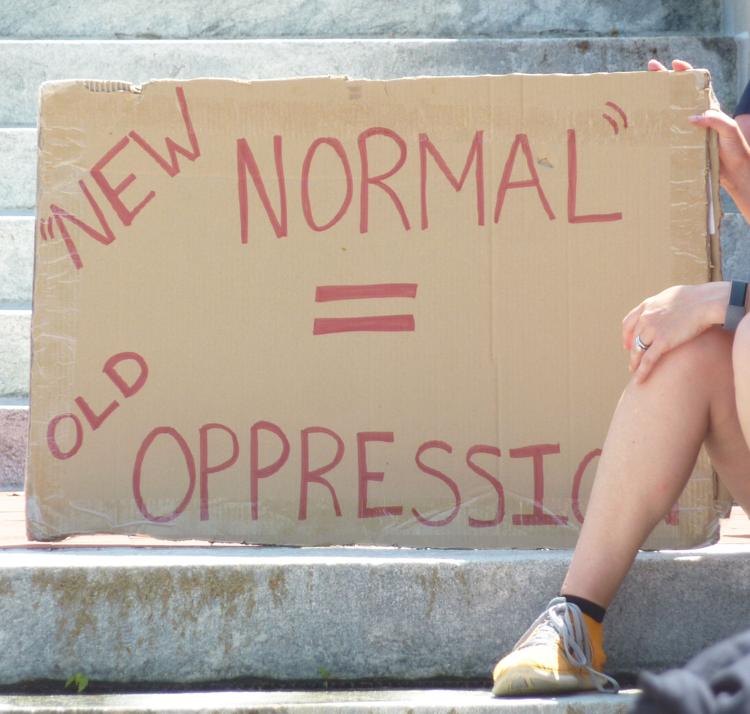 Guest speakers said the shutdown was both unconstitutional and has wreaked havoc on the economy and will continue to do so for years to come.
Speakers included Jim Waters, president and CEO of the Bluegrass Institute for Public Policy Solutions; Sally O'Boyle, activist; Chris Wiest, a lawyer who sued Gov. Andy Beshear over worship restrictions; and Frank Harris, a Libertarian candidate for U.S. representative in Kentucky's 6th Congressional District.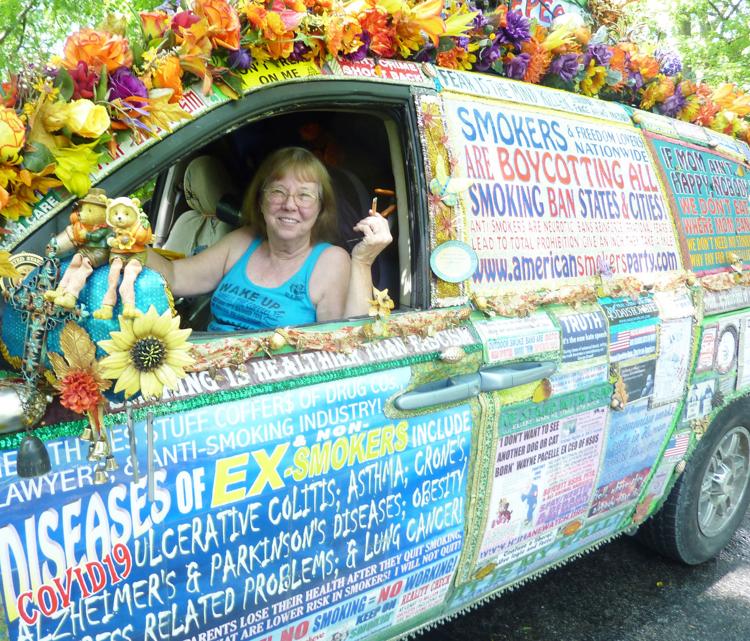 Lynda Farley, of Edmonton, sat parked in the shade in her decorated minivan known as the Liberty Van and Freedom Van. She made the trip to Frankfort to protest the shutdown. However, due to the unexpected heat she ended up watching the rally on her phone.
"I got the air conditioner and I can smoke in here," she told a State Journal reporter.