Four-year-old Rex Purvis waited patiently while being properly fitted for a free bicycle helmet at Kid's Safety Day at Frankfort Regional Medical Center on Saturday.
But he already had his sight set on tricycling through Tiny Town, a miniature city set up in the back parking lot at the hospital.
"It's important to bring kids to the hospital setting and for them to get a positive experience here," FRMC educator and pediatric coordinator Lindsey Fitzgerald, told The State Journal.
2021 marks the 10th year the free event — which offers bike, water and fire safety education, car seat safety checks and raffles for bicycles — has been held.
Fitzgerald said the new bikes and helmets are made possible mostly through donations.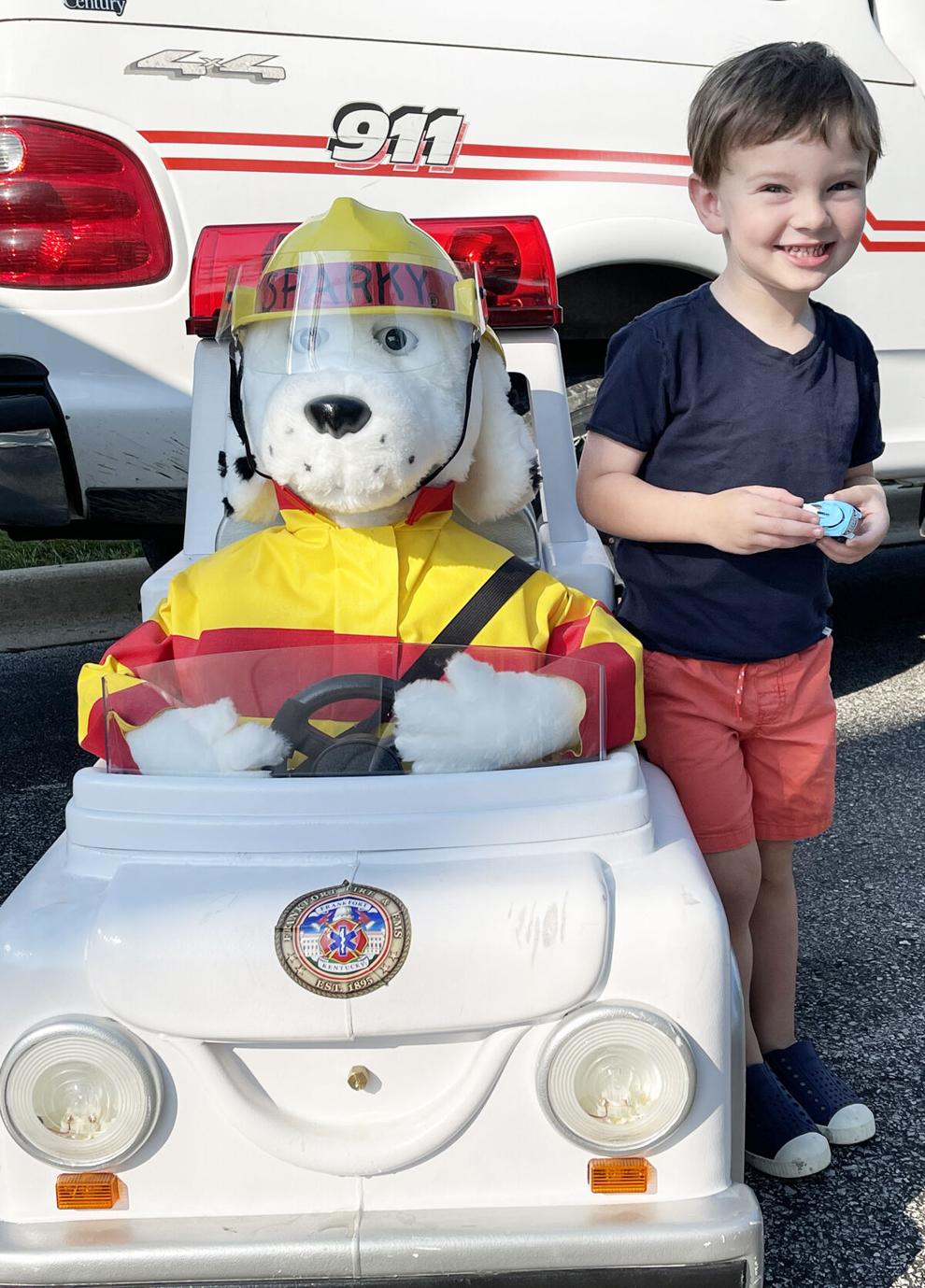 Kid's Safety Day started in 2012, just three months after Charlie Semones, a six-year-old Early Learning Village student, was killed after being struck by an SUV in his East Frankfort neighborhood. Charlie, the son of David Estill and Michelle Price Semones and a member of First Assembly of God, was not wearing a helmet when the accident occurred.
In the years since, the Semones family has collaborated with FRMC to host the annual event in Charlie's memory and to help prevent future accidents.
"Kid's Safety Day is a great way for children and families to learn more about how to stay safe while enjoying many fun activities," said Reed Hammond, FRMC Chief Executive Officer.
The 2020 event was held in a drive-thru format due to the coronavirus pandemic. Usually, Kid's Safety Day attracts between 350-400 visitors, Fitzgerald added.
"We are really optimistic that we will be close to our regular attendance numbers," she stated, saying there were fewer vendors this year.
The Franklin County Fiscal Court offered free ID cards for children and the Frankfort Police Department ran a bike course for kids who brought their own bikes.
Other vendors included the Kentucky Department for Fish and Wildlife and the University of Kentucky.
"We want everyone to have a good time," Fitzgerald said.