Local artist Carrie Lantz doesn't create art for herself — she creates it for others.
Lantz said her core belief is from John 15:5 — "I am the vine, you are the branches … apart from me you can do nothing."
"I have come to realize I need to share what has been so graciously given to me," Lantz said.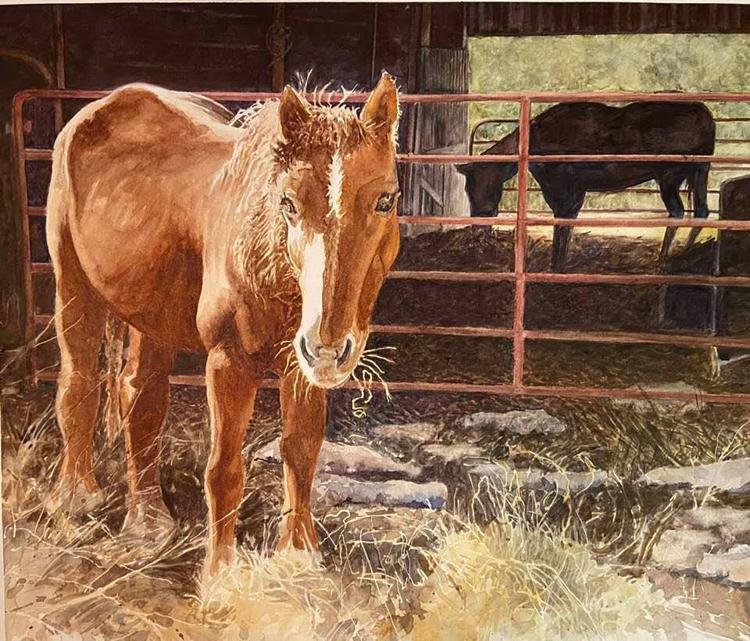 Lantz paints primarily in watercolor, however she has dabbled in just about every medium, especially in college at the University of Maryland, where she obtained her art degree. When she was younger she sold a lot of her paintings, but hasn't sold any for years.
She hasn't quit painting, though — in fact, quite the opposite. Now, at 74 years old, dozens of paintings have piled up under a bed in her house.
"I was given a gift and I wasn't to keep it under my bed," she said.
After discussing with friends and family what to do with the art, she decided she would sell them in a silent auction to raise money for the Children's Hospital of Philadelphia (CHOP). The auction is in honor of a dear friend to her, Rishabh Kapoor, a Franklin County High School graduate currently studying at Stanford University.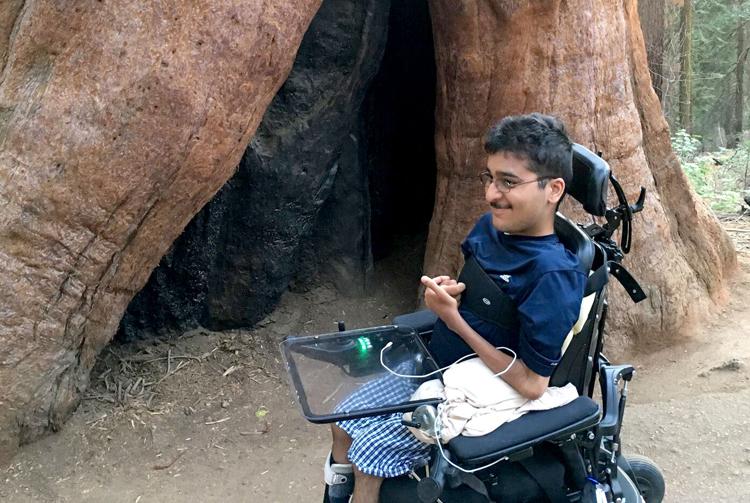 Kapoor was born with spinal muscular atrophy (SMA), a neuromuscular disorder that attacks nerve cells in his spinal cord that "causes weakness and wasting in the voluntary muscles," according to ClevelandClinic.org.
Lantz started working as his caretaker when he was in the sixth grade at Elkhorn Middle School. She helped him at school and at home.
At school, Lantz loved to watch him interact with students.
"He just has a way with children," she said. "He can communicate on any level. He's one of the kindest people I've ever met.
"He's always looking out for the other person rather than dwelling on his disability."
Lantz said that he's studying science at Stanford but that he has a lot of interests and she's not sure what he'll end up getting a degree in. He did tell her once that he wants to give back through teaching.
When helping Kapoor at home, Lantz said one of his favorite past times was gardening and cooking.
"I would be his hands and he would tell me what to do," she said. "He enjoyed that."
When Kapoor was in the seventh or eighth grade, Lantz said he went to CHOP for a spinal fusion, and while he was there, he got an infection and had to stay for several months.
"Most of that time he was just lying on his back being treated," Lantz said, "but he would listen to audio books and he did a lot of communicating with friends through his phone. He never wasted a minute and he always found ways to work around his disabilities."
The work that CHOP did for Kapoor and the success they were able to have with him is why Lantz decided to hold the silent auction for the hospital.
"He got to know the nurses and the staff really well in those months," she said. "The treatment they gave him has allowed him the opportunity and ability to carry on."
Lantz will have 30 paintings and 20 gourds that she has painted in the auction, which will take place from 6-9 p.m. July 25 at her and her husband Stan's home at 365 Iron Drive. The bidding will last from 6-8 p.m. and distribution of the artwork will begin at 8 p.m. Social distancing guidelines and sanitizing will be enforced, as well as the wearing of masks.
Lantz said her husband has been instrumental in helping her plan the event.
"He goes along with everything I need to do," she said. "He's made easels, he helps me get prepared with setup. He never complains."
They've been married for 50 years.
Lantz's paintings that will be auctioned are a variety of scenes. From landscapes and florals, to horses and sheep in the snow, Lantz paints "whatever takes my fancy at the time," she said.
The keynote painting in the auction is of a big sunflower.
"I picked that for the hospital," she said. "It's a happy picture. When you have a children's hospital, a lot of what goes on there is sad, but the children make friends while they're there and the staff treat them so good while they're there. I was trying to reflect that with the sunflower painting."
Lantz has set an initial goal of raising $2,000 for CHOP, but if all of her paintings sell, she thinks she'll exceed that.
"I just want to make a nice donation," she said. "I've worked on this pretty hard."