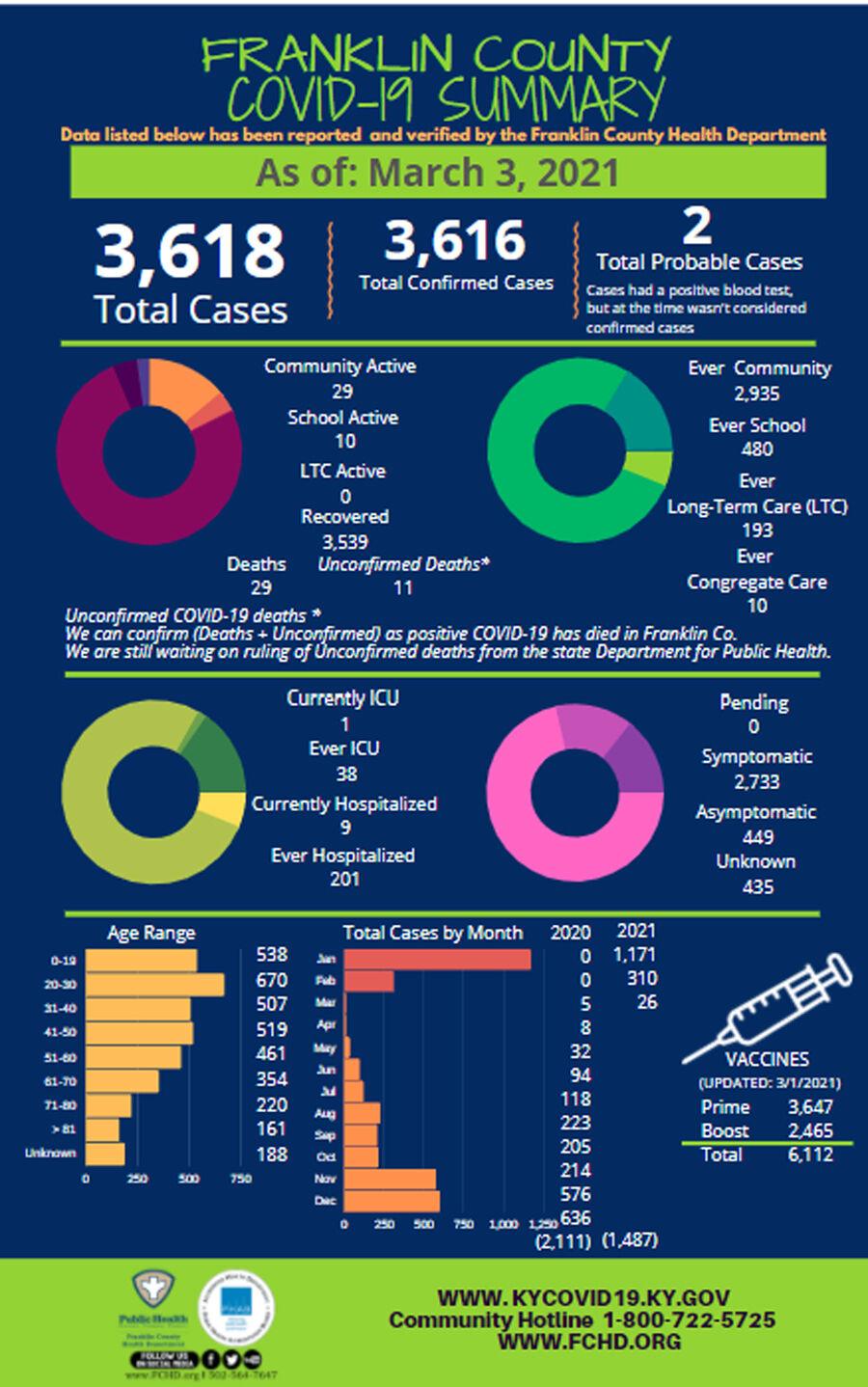 The health department has some advice for Franklin County residents as more receive the COVID vaccine — continue to wear masks, wash your hands and social distance.
"Pfizer and Moderna vaccines appear to continue to be remarkably good at preventing serious illness, but it still requires us to practice safety measures," Franklin County Health Department Deputy Director Brittany Parker told The State Journal.
Parker said FCHD administered 420 second doses of the vaccine to those in Tier 1B on Wednesday, bringing the total number of vaccines administered to 6,112 — including 3,647 first doses and 2,465 second doses.
Thirteen new COVID-19 cases were confirmed Wednesday.
Currently there are 39 active coronavirus cases in the county — including 29 in the general population and 10 cases schools (K-12 and college students and staff).
Nine Franklin Countians are hospitalized with COVID-19, including one who is being treated in the intensive care unit.
To date, 3,618 residents have ever been diagnosed with the coronavirus. Of that number, 3,539 have recovered and 40 have died while positive for the virus.