The City of Frankfort and Franklin County have mailed 2021 property tax bills.
Both government entities sent the bills during the last week in October and are offering numerous ways to pay them.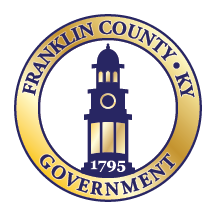 The county has a payment drop box that is monitored by a 24-hour security camera. The secure drop box is located near the front door at the Franklin County Sheriff's Office. Those who use the drop box are asked to include a telephone number on the check and a self-addressed stamped envelope if a receipt is wanted. Cash will not be accepted through the drop box.
Taxpayers can also send a check via mail to P.O. Box 5260, Frankfort, Ky. 40602 or pay at the office which is located at 974 River Bend Road. Office hours are 8 a.m. to 4:30 p.m. Monday through Friday. Masks are required in the office.
The county is offering online payment through the sheriff's office website at www.fcsoky.org

When paying online use required information, including tax bill number and map number from your 2021 tax bill(s). Multiple bills can be paid at one time. Fees will apply and be disclosed prior to submitting your online payment.
Online payments can be made with credit or debit cards only.
Please note that erroneous payments made on or through any website other than www.fcsoky.org will not be honored.
The sheriff's office does not accept third-party checks or foreign funds. Checks must be made for the exact amount and payable to the Franklin County Sheriff's Office.
The FCSO will be closed in observance of the following holidays: Veteran's Day on Thursday; Thanksgiving on Nov. 25-26; Christmas on Dec. 24-27; New Year's Eve on Dec. 31; and New Year's Day on Jan. 3.
The city is allowing property owners to pay bills by mail. They can be sent to P.O. Box 697, Frankfort, Ky. 40602. Bills may also be paid in person at City Hall, which is located at 315 W. Second St., and at the city's drop box behind City Hall. Please make sure bills are postmarked by the appropriate date. To pay a property tax bill online, visit www.frankfort.ky.gov. A 2.95% credit card processing fee will be applied.
All tax bills paid before Nov. 30 will receive a 2% discount. Payments made between Dec. 1-31 will be the face value. Those who pay between Jan. 1-31 are subject to a 5% penalty and payments received between Feb. 1-April 15 are subject to a 21% penalty.