Sunday was a day of celebration for the Franklin County Humane Society as ground was broke for the new animal shelter on Carpenter Farm and the organization marked its 76th anniversary.
Dozens of volunteers and animal lovers were on hand to mark the groundbreaking at the future site of the shelter on Carpenter Farm. The location is at the end of Flynn Avenue off Sower Boulevard and the East-West Connector.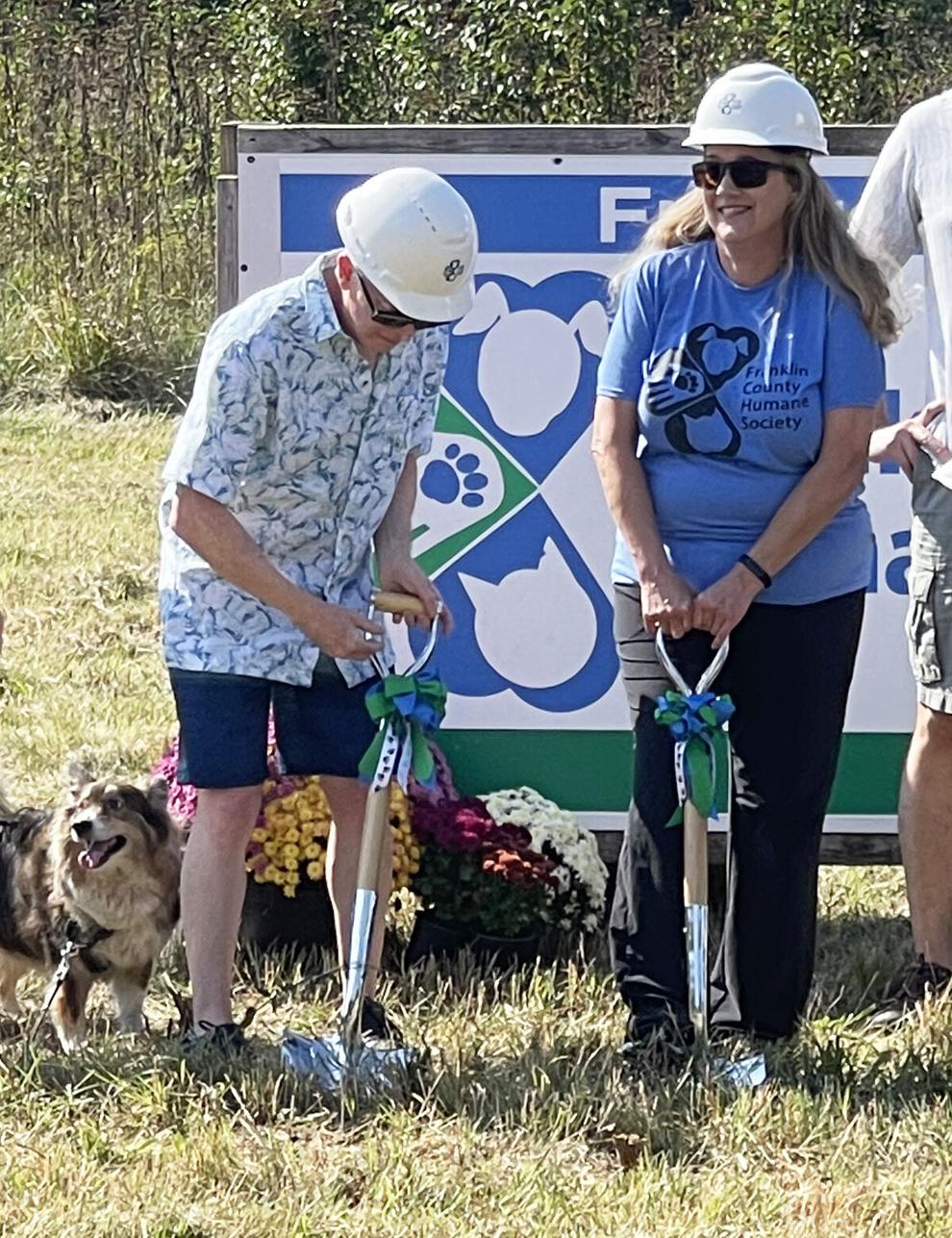 "Today the Franklin County Humane Society begins to uphold a new vision for companion animal care," Sam Marcus, humane society president, said. "Our vision was to provide Frankfort and Franklin County with a shelter that offered the current best practices in animal welfare.
"We promised you and ourselves not to compromise on quality of animal care or quality, efficiency, durability and ability to maintain our facility. We made sacrifices but not in any of those areas," Marcus stated as he got choked up. "And you told us 3.4 million times and counting this was what you wanted, that we made the right decision, and we owed it to you to stick with it."
Shelter manager Kerry Lowary thanked Marcus for being "steadfast and not giving up."
The humane society president also announced that the organization "smashed" the $200,000 for a challenge match for the new shelter's fundraising effort that ended Sunday. The group raised more than $225,000 in addition to the $200,000 donor pledge.
The organization is selling tickets for a rare bourbon raffle. There are 20 different prize packages to be raffled off. Tickets are $100 each and only 3,000 will be sold. All proceeds benefit the new shelter.
"We still have work to do and funds to raise, but now our vision begins to become reality," Marcus added.
Donations may be made online or by check to FCHS, 1041 Kentucky Ave., Frankfort, KY 40601. Please be sure to indicate that your donation is for the new animal shelter.