Linda Bruckheimer's book, "Road Map to Heaven," was the top-seller at the 38th annual Kentucky Book Fair on Nov. 16 with 124 sold. The book captures the people, places and things that are the essence of the Bluegrass state.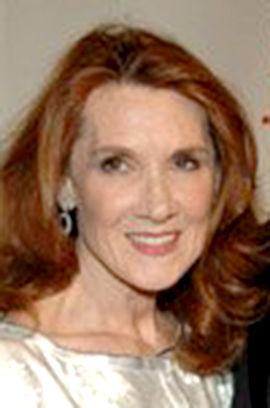 Raised in Kentucky, Bruckheimer's family moved to California when she was a teenager. The trip west inspired her novels, "Dreaming Southern" and "The Southern Belles of Honeysuckle Way." She lives in Los Angeles with her husband, film and television producer Jerry Bruckheimer.
Other Top-10 bestsellers include:
2. "The Enemy of the People: A Dangerous Time to Tell the Truth in America" by Jim Acosta (107 copies). Acosta is CNN's chief White House correspondent.
3. "Truth Worth Telling: A Reporter's Search for Meaning in the Stories of Our Times by Scott Pelley (99). Pelley is known for his work on "60 Minutes" and "CBS Evening News."
4. "Coach Hall: My Life On and Off the Court" by Joe B. Hall and Marianne Walker (97). Hall was the head basketball coach at the University of Kentucky from 1972 to 1985. Walker is a retired professor of English and philosophy.
5. "James Archambeault's Kentucky 2020," compiled by Lee Archambeault, wife of the acclaimed photographer James Archambeault, who died this year (63 calendars). He photographed the Kentucky landscape for more than 40 years, and authored six books and 35 Kentucky calendars, a perennial favorite at the book fair. The commemorative 2020 calendar features some of the breathtaking images James Archambeault shot over the years.
6. "Think Little" by Wendell Berry (59). Always a bestselling author at the book fair, Berry was the recipient of the first Kentucky Humanities Carl West Literary Award in October. Berry is a novelist, poet, farmer, and environmental writer and activist. He's the author of more than 50 books.
7. "For the Hog Killing, 1979" by Tanya Amyx Berry (44). She photographed a celebratory ritual of farm life: hog killing; and her book included an essay by her husband, Wendell Berry.
8. "English Lit: Poems by Bernard Clay" by Bernard Clay (43). Clay lives in Berea and is a member of the Affrilachian Poets collective. It's his first book, and it creates a portrait of a young African American writer coming of age in the 1980s and '90s.
9. "Surviving Cissy: My Family Affair of Life in Hollywood" by Kathy Garver (40). Actress Garver has written four books and is best known for her role as Cissy on the classic CBS sitcom "Family Affair."
10. (tie) "Appalachian Reckoning: A Region Responds to Hillbilly Elegy," edited by Anthony Harkins and Meredith McCarroll; and "Wondrous Things" by Liz Swanson (38 each). Harkins, who attended the book fair, is a history professor at Western Kentucky University and the author of "Hillbilly: A Cultural History of an American Icon."
"Wondrous Things" is a full-color children's picture book on one side and an interactive coloring book on the other. Swanson is an artist and associate professor of architecture at the University of Kentucky.