Kentucky Elite Pro Wrestling (KEPW) held its "Supercard" event to nearly a full house on Saturday at its new location in Frankfort Plaza, 811 Louisville Road. It was the location's second event after the organization moved from the American Legion on Versailles Road.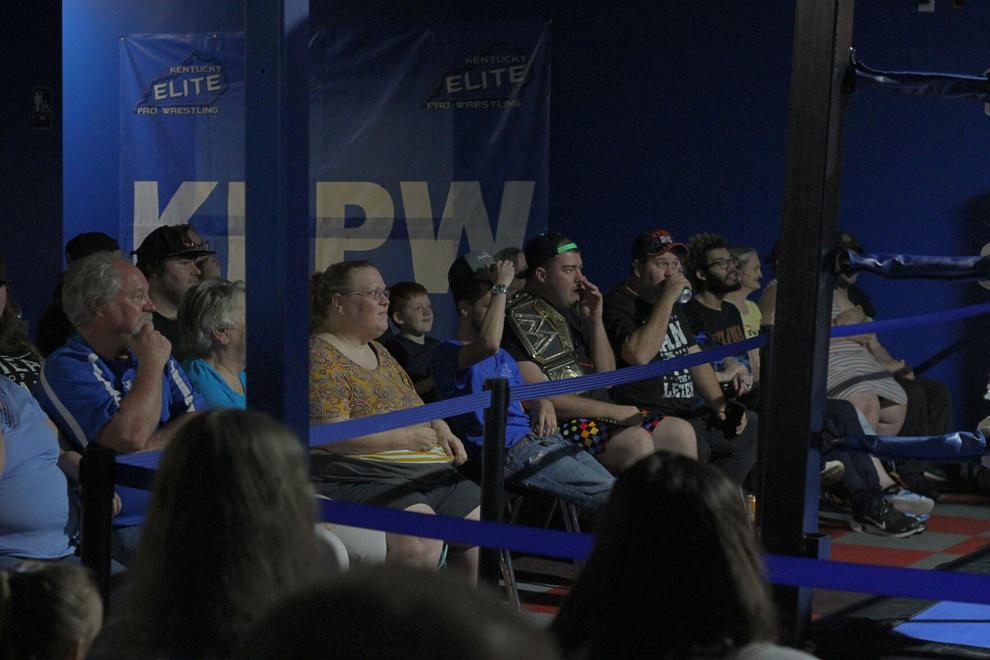 KEPW CEO Bobby Doss said the move gave the wrestlers more time to train, as well as allows the wrestling ring to stay up all week. At the American Legion, the ring would have to be assembled and disassembled before and after every match, which only gave wrestlers a few hours to train.
"I've been over there previously for five years. It just wasn't suitable. Here, we're full-time, we train our guys during the week," he said.
"It's our venue now — we don't have to share it with anybody."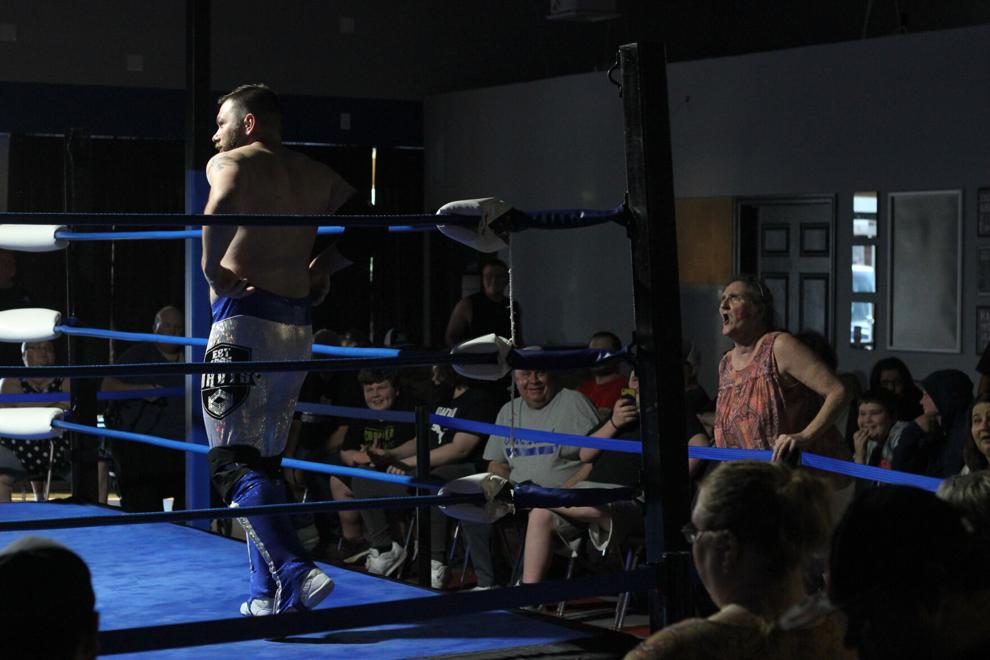 Wrestlers now have intros that play as they enter the ring, and KEPW runs its own concession stand. Another benefit of the new location, Doss said, is its accessibility for handicapped fans. While the American Legion had its concessions and wrestling on different levels, KEPW's new location is all on one level.
"People like this setup better. As you noticed when you came in the parking lot it's very handicap-accessible. You know, we have different people come in. It's wheelchair accessible and, of course, walk accessible, so it's very easy for people to get in. Our concessions are on one floor, where at the Legion they had to go up and down steps or the elevator to get to the concessions, versus coming in the front door," Doss said.
Fans in attendance included family members of the wrestlers and diehard fans. Children, parents and grandparents sat on three sides of the ring, with some kids play-wrestling before the match. Attendees ate popcorn, drank soda and shot the breeze with Doss as he made his way through the first row.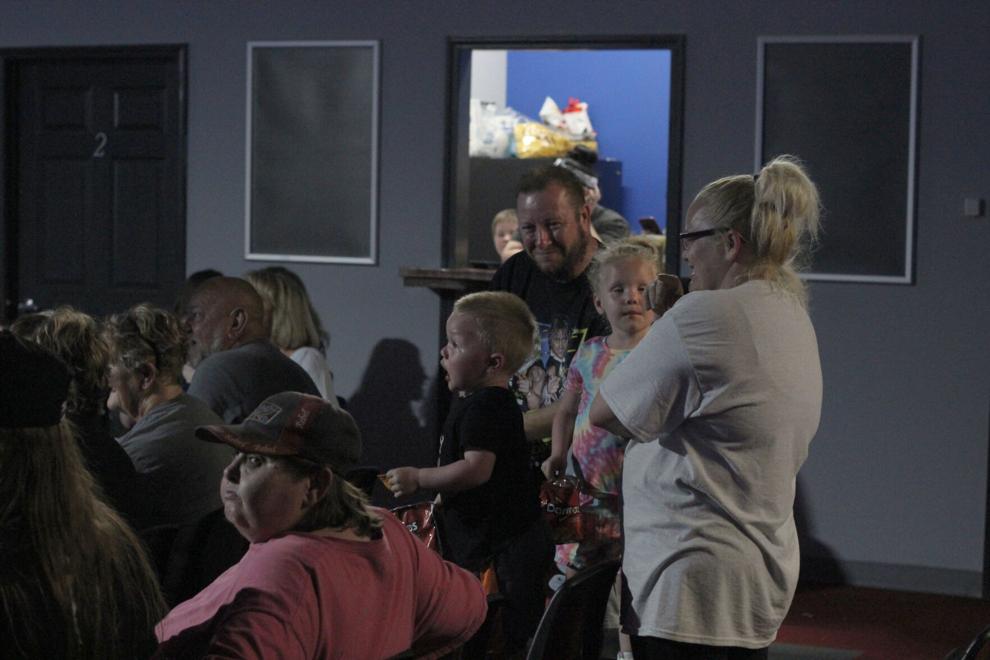 Johnny Suede, one of the evening's wrestlers, came out in full regalia before his match to meet with his daughter and family in attendance. Even though Suede was all dressed and ready to go, he still jumped into "dad mode," grabbing napkins from the concession booth and cleaning up his daughter's spilled drink. He also took time to pose for pictures with some of his fans.
Suede went on to win his match against challenger King Drake.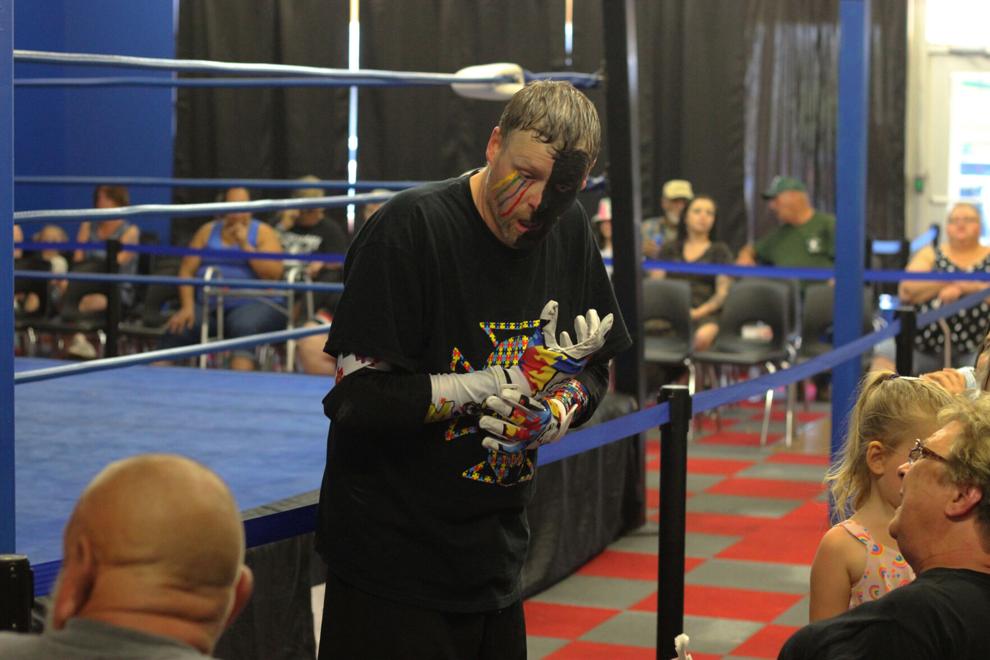 Kentucky Elite Pro Wrestling holds events every other Saturday with doors opening at 5:30 p.m. and matches starting at 7 p.m. The cost is $10 for adults and children five and under are free. It is located at 811 Louisville Road in the strip mall behind Casa Fiesta.