The Bluegrass State is home to a group of "genderqueer clown nuns" who act as educators and advocates for the LBGTQ community. They'll be in Frankfort this weekend for Capital Pride festivities.
Ken Tagious, who is also known as Jared Hubbard, is the abbess and founder of Kentucky Fried Sisters, one of the two houses in Kentucky that are part of the international Sisters of Perpetual Indulgence. Tagious was part of the Derby City Sisters, the house based in Louisville, but he decided to start KFS so it would be based in Lexington and have access to small communities across the state.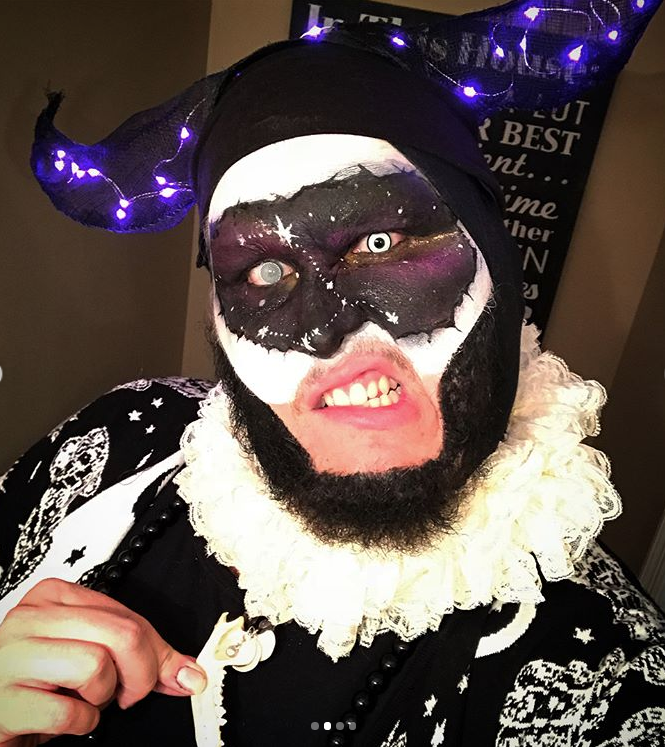 The work that Tagious and other sisters do is in the vein of drag performance, but it is separate from drag itself. The group is not part of any religious organization either. Tagious said that his typical "elevator pitch" is that KSF is "an order of genderqueer clown nuns that specifically work for advocacy, activism and education" for the queer community.
"I like to specifically tell people that we really are nuns for the queer community. We take vows. We do the service work. We do all the same things," Tagious said. 
The group takes on an educator role through doing charity work, attending Kentucky Pride events and simply having conversations with people. The sisters have gotten dressed up just to have lunch at a restaurant in Berea or, sometimes, Tagious will leave an event still decked out and go to Walmart to get a few groceries before heading home, he said. 
Will you participate in Capital Pride festivities this weekend?
The group is there to have that conversation with people who are looking for others to help them process their feelings — kind of like a confessional, Tagious said. In his work, he has talked with a person who hadn't told any of their friends or family that they were diagnosed as HIV positive.
Tagious became heavily involved with the sisters following the 2016 presidential election. He knew that something in society had changed and he wanted to address it. For him, the job is about changing the world. 
"My main purpose isn't to entertain you, but it's to educate you or it is to advocate for others there that you don't notice need help," Tagious said. 
KFS advocates for the rights of all individuals, as long as they are not bringing harm to anyone else. 
While Pride does draw people who want to celebrate themselves and the queer community, it also draws critics. After the first year of Capital Pride three years ago, Tagious said, he got three death threats after he was interviewed in costume on TV.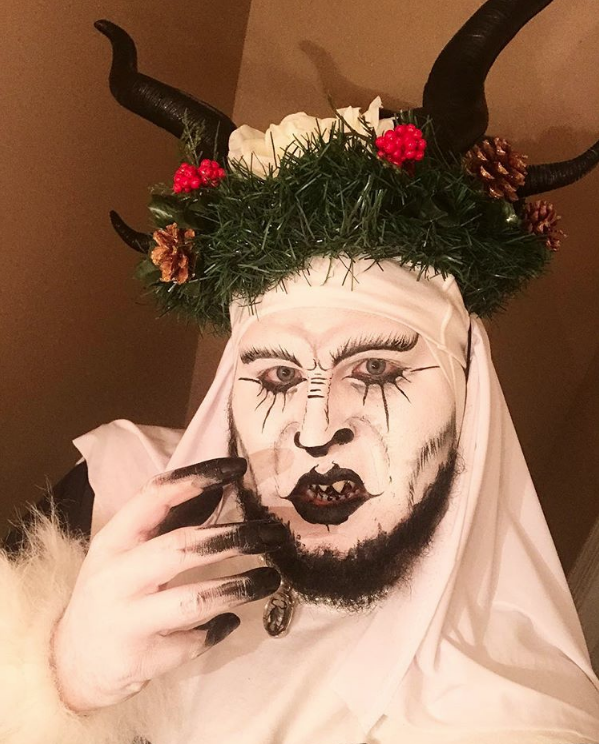 For someone to explore something outside of their own beliefs is a good thing, Tagious said. That discomfort helps people grow. 
"A lot of these people are uncomfortable, which is perfectly understandable," he said. "They are witnessing something or they are kind of stepping on the edges of a boundary that they have never explored, and they have absolutely no idea about. It's OK to be a little scared. It's OK to not understand. My job, and hopefully what Pride is doing, is kind of handholding and helping you and encouraging you to explore that."
Karen Hatter, the chair of the community engagement committee for Capital Pride, said the inclusion of the Kentucky Fried Sisters at the event gives attendees, especially young people, new hope and energy as the sisters are comfortable in their own skins and the personas they don, which falls in line with the mission of Pride. 
"They bring a very positive spirit," Hatter said. "They are always smiling and instill just a lot of love and peace and harmony. Their presence just has a very positive impact on everybody involved."
Hatter said that over 80 Pride flags are on display in Frankfort in honor of Capital Pride, and 29 businesses will have a Pride special this weekend. She added that support from the business community has been "tremendous." Over 100 vendors will be at Capital Pride, including seven churches. 
Capital Pride has a pretty inclusive entertainment lineup, including a young comedian, drag queens, a Hispanic dance group, performances by students from local dance studios and workshops on subjects like drag show etiquette and the importance of Pride. Tagious is the board member who oversees the event's entertainment.
All are welcome at Pride, Tagious said, and are encouraged to come with an open mind and an open wallet to tip drag queens. 
Capital Pride will begin Saturday at 11 a.m. on the Old Capitol Lawn. The Brick Alley, located on St. Clair Street, will host a kickoff party on Friday at 8 p.m. and the afterparty on Saturday beginning at 6 p.m. T-shirts for the event will also be for sale this weekend.