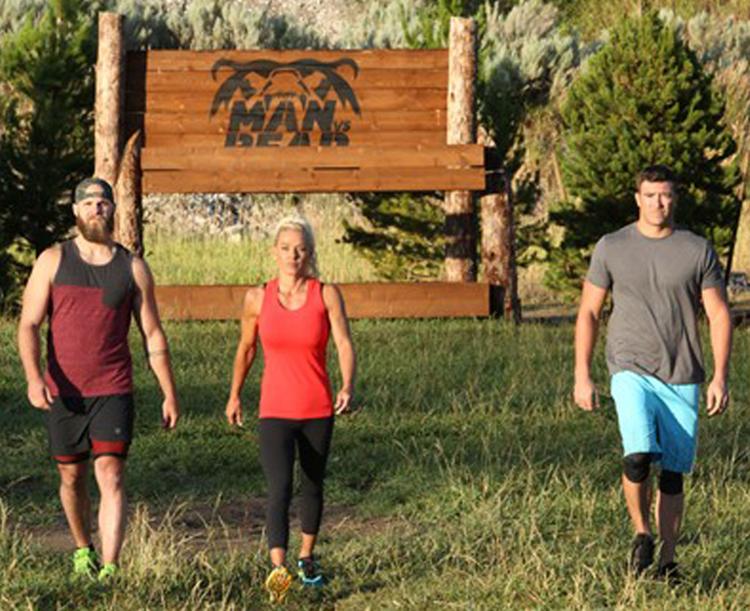 A Lawrenceburg woman will be facing off against grizzly bears in a new Discovery Channel series to air Saturday at 8 p.m.
Whitney Coots, a triathlete, will be one of three competitors on "Man Vs. Bear," a show that pits humans against grizzlies in challenges based off the bears' natural instincts and predatory skills.
"Think of it as 'American Ninja Warrior,' but with bears," said Makenzie LaPorte, who works in public relations for Discovery. "Each week, three grizzlies — Bart, Honey Bump and Tank — take on three human competitors at their Utah sanctuary to test the limits of strength, speed and stamina … whether it's engaging in a monumental game of 'tug of war' or using brute force to roll giant logs."
In fact, one of the five challenges Coots participated in was to roll a 625-pound giant log to the finish line before her grizzly competitor. In her episode, which airs Saturday, she also went up against a former football player and an elite bow hunter for a chance to earn the last spot in the Feb. 1 season finale.
The top three point-earning contestants will return for the finale for a "superhuman showdown against the bears," according to the press release.