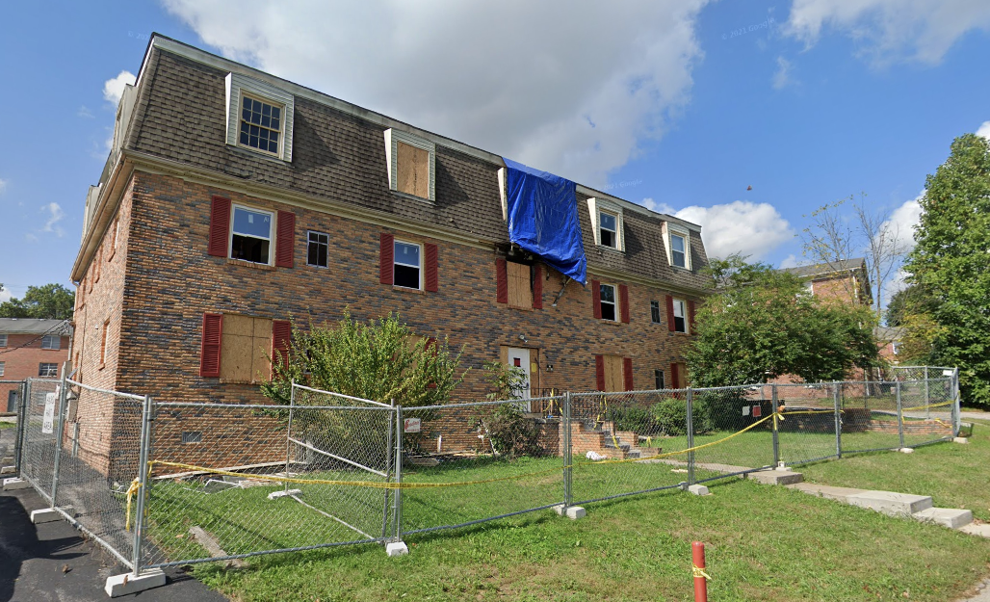 David Gambrell ​​was flown to the University of Louisville Burn Center following the blaze for treatment of life-threatening injuries. 
"Around 8:30 a.m. on Thursday, Sept 30, 2021, David noticed black smoke around the top of the ceiling in his apartment," said Doug Gambrell, who is David's brother. "Looking out the window, he noticed that there were no first responders in the back of the building from his point of view and heard no smoke detectors going off."
Gambrell said his brother assumed the apartment directly above him was on fire when he decided to leave and get help "not knowing that the fire was raging right outside of his door" and created a backdraft when opened.
"The oxygen in his apartment fueled the fire even more, and he found himself on fire and surrounded from all sides. He had no choice but to run through the fire from the second floor to the outside. Once outside, he ran to my apartment building directly behind his to get help. His skin was literally melting off of his body, and I ran down the street trying to get an ambulance," Doug Gambrell said. 
David sustained burns on more than 70% of his body, with his right arm having been completely reconstructed after doctors initially thought it would need to be amputated. Doug Gambrell added his brother has had several skin grafts as a result of his injuries.
"He developed pneumonia due to a burn injury to his lungs and was on a ventilator for 57 days. He had a heart attack and died for 21 minutes," he said. "Right as the doctor was calling time of death, he took a deep breath and came back to life. Luckily, he suffered no brain damage from the loss of oxygen."
In discussion with The State Journal, David Gambrell said he believes he went to heaven, where he saw his mother who had died years prior. 
"She told me I could stay with her or I could go back. She said I was strong enough to go back if I wanted," David Gambrell said as he laid on a couch in his brother's apartment on Deepwood Drive near his former apartment building. 
Currently, David Gambrell requires around the clock care, undergoing bandage changes that Doug Gambrell said can take over two hours. He added that David is not able to walk on his own and has to do physical therapy at home.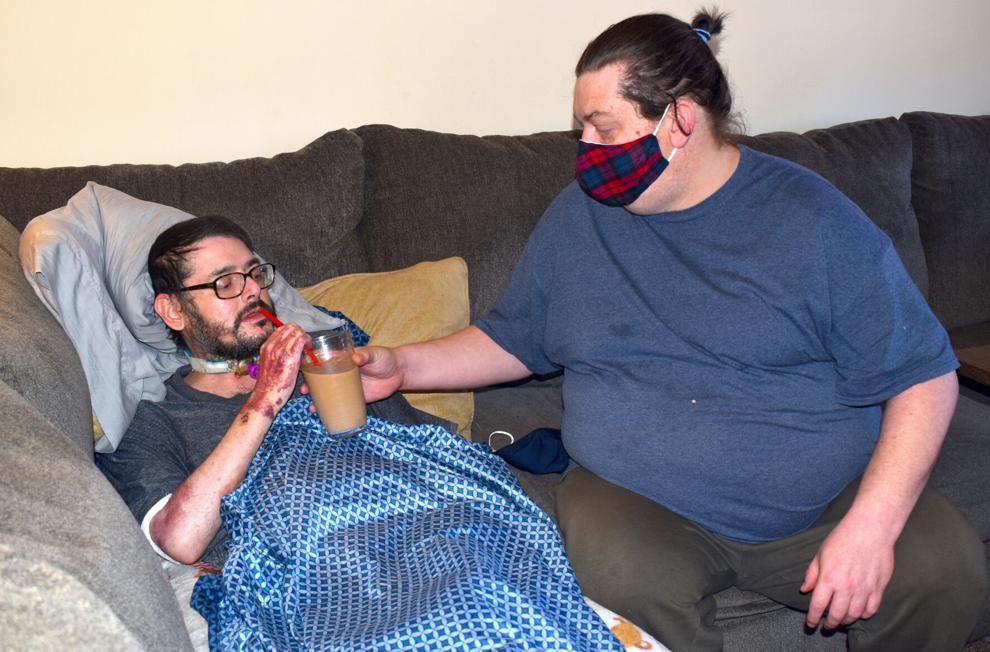 "His mental health has been greatly impacted. He has nightmares nightly and lives in constant fear of fire. Long-term, his doctor has declared him permanently disabled," Doug Gambrell said. "I have to do everything for David. I change bandages, bathe him, cook, help him use the bathroom, do physical therapy exercises, listen as he processes what happened, give medications, and support him in any way possible."
Doug Gambrell had started a new job after being unemployed due to the pandemic two days before his brother's apartment building caught fire, and he was fired for missing work while staying in Louisville with his brother.
"We fell behind in rent as a result. We received $500 from the Red Cross, but it was gone in no time after we bought supplies and clothes for David. He lost everything in the fire and didn't have renter's insurance," he said. 
Though Doug Gambrell's husband has been working to provide for the trio, who now live in the cramped one-bedroom apartment together, with David Gambrell confined to the couch, bills continue to overwhelm the family as they struggle to provide for themselves and cover the cost of his medical expenses. 
Because of their inability to catch up on monthly expenses, including rent, Doug Gambrell said his landlord has given them a seven-day eviction notice, asking them to vacate the apartment. He added the landlord also owned the apartment complex on Leawood Drive that caught fire.
"If we are given a court date, we plan to fight it. We applied for assistance from the Healthy at Home Eviction Fund, but the landlord won't accept the funds because she said it takes way too long," Doug Gambrell said. 
David Gambrell and his family are currently being represented by Crime Victim Advocate Skye Hanson, who said the family is working with her to file a claim with the Crime Victims Compensation Board.
"This is an opportunity to be compensated for medical expenses, mental health counseling, and lost wages if that claim is awarded for the family. They are making an effort to secure funds for some of the expenses they have been out as a result of the victimization, which has ultimately led to the financial struggles they are currently facing," Hanson said. 
Though she is not an attorney and can not determine whether a KRS statute has been violated in this particular situation, Hanson said the family has "suffered an unimaginable amount of pain and loss" at no fault of their own.
"David is the victim of a crime. This family has only begun to deal with the trauma of the crime, and they deserve a little grace," she said.
Doug Gambrell said he was threatened by the landlord sometime before his interview with The State Journal, where he alleged the landlord told him they would not help the family anymore if he were to reach out to the media. 
"She's not helped us anyway," he said.
The Frankfort man accused of starting the fire, 23-year-old Ibrahim Muhammad, that claimed the lives of 21-year-old Zephany Rushin and Quiana Danyel Miller-Walker, 20, causing serious injury to others, was also allegedly evicted from the Leawood Drive property by the same landlord but simply stayed in an adjacent complex, Gambrell said.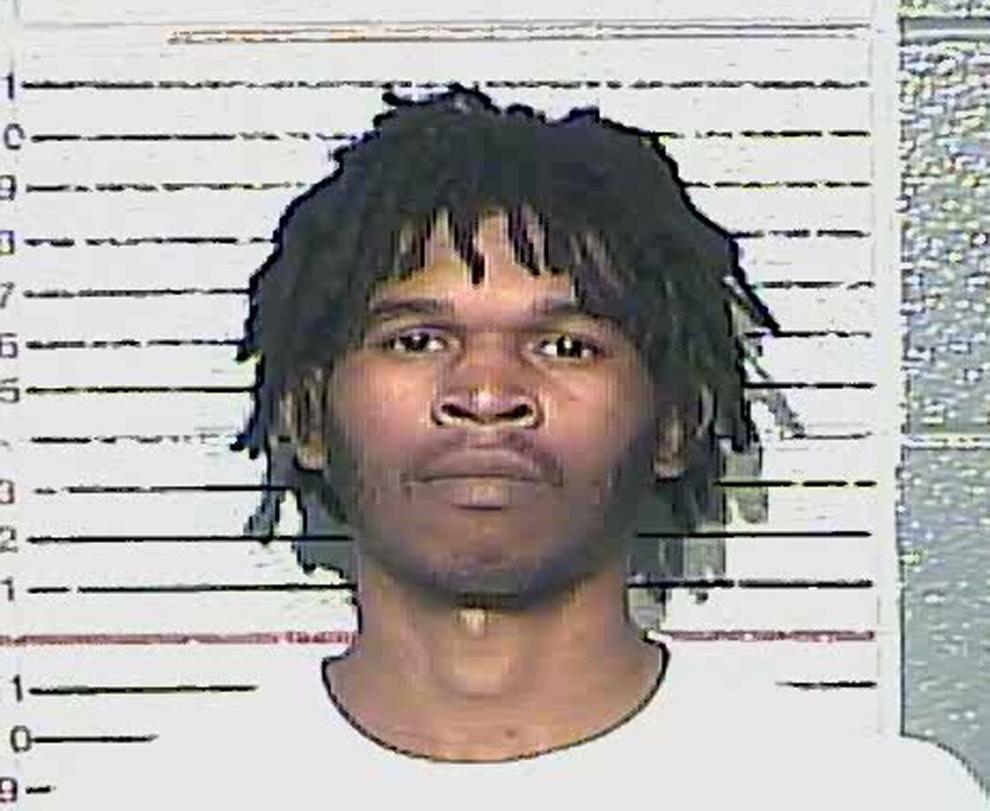 He added Muhammad had reportedly made threats toward the property owner because of his own eviction, which Doug Gambrell believes was his motive for starting the fire at the apartment complex.
Muhammad was arrested by Frankfort Police on Oct. 21, in connection to the fire. He is charged with two counts of murder, a capital offense; first-degree arson, a Class A felony; first-degree assault, a Class B felony; and first-degree wanton endangerment, a Class D felony.
He is being held in the Franklin County Regional Jail on a $1 million full-cash bond.
The Gambrell family is reaching out to the community for help, something he said will help keep a roof over their heads and be used toward taking care of David Gambrell.
"No amount is too small. Every penny will be spent on keeping our home and any additional will be applied to future rent," he said. "I'll be returning to work as soon as I get David to a place of independence."
A GoFundMe page has been organized for donations. Doug Gambrell can also be reached at 502-627-0939.
The State Journal has attempted to contact the landlord numerous times for an interview but has not been able to reach anyone as of press time.