Lawmakers of both chambers and both parties are working to enact legislation that would roll back the 40% increase in motor vehicle property tax rates, announced by the Department of Revenue earlier this month.
"A 40% increase on your motor vehicle taxes is uncalled for and in my opinion the Department of Revenue is not following existing law," said Rep. Patrick Flannery, R-Olive Hill. "In fact, they are making their own rules and have since 2009, running the span of three gubernatorial administrations, both Republican and Democrat."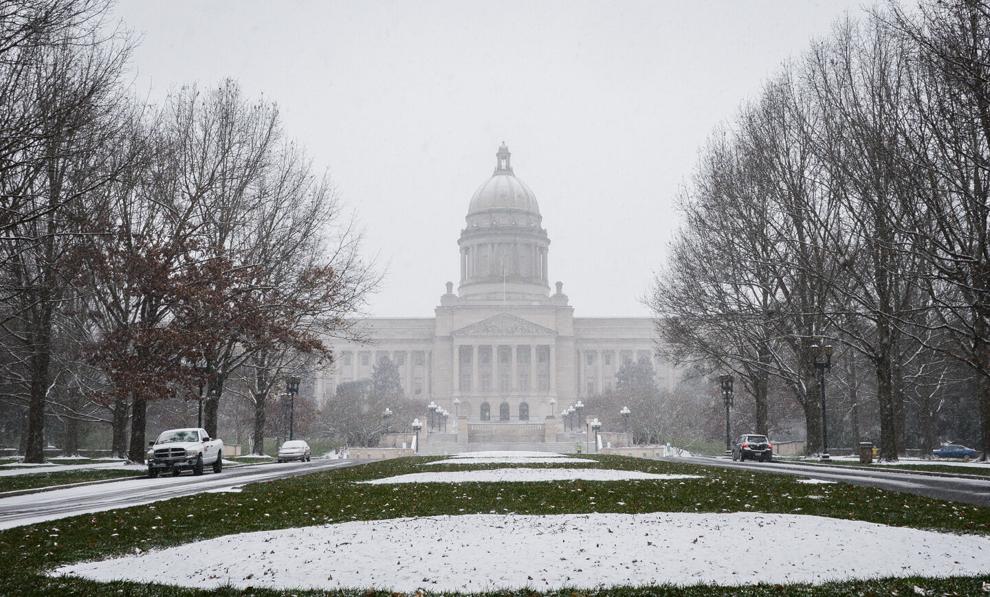 He said he saw this coming, so the first bill that he ever filed last year as a legislator aimed to prevent this tax hike, pointing out that state law calls for the ad valorem tax rate to be set at the average trade-in rate for fair cash value tax purposes. 
"The dirty secret as evidenced by the 2009 memorandum," Flannery continued, "is that the Department of Revenue has defined average trade-in to mean 'clean trade-in,' which means the majority of automobile owners are paying more in taxes than the true condition of the vehicle."
He said he is working on another bill, modeled after last year's, which was never given a committee hearing, and says he plans to file it when it's ready to remedy this abusive practice of taxing vehicles more than they are worth and required by existing law.
Sen. Robin Webb, D-Grayson, added she is also working on similar legislation, with the goal of limiting the assessment increase to a constitutionally allowable limit.
She said she believes the uptick in value is in a bubble that will burst soon.
"I think it's an artificial value. It's extreme and it's punishing a lot of individuals that are having a hard time surviving, in light of the global pandemic and other issues that are beyond our control."
Webb stated the valuation is an interpretive issue.
"I think it's an attempt to recoup some money, but given the state budget, and we've been briefed, we are in a pretty good situation for the state's bottom line, with a federal infusion of cash," she added. "This bubble is going to remedy itself, and our taxpayers should not be punished."
Webb stated she hopes to file her bill as soon as possible.
"I'm reviewing it in light of Constitutional issues right now, but the language has been drafted."