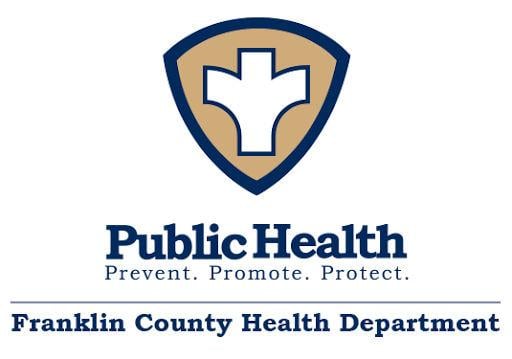 Social distancing appears to be working.
During a press briefing from community leaders on Monday, Franklin County Health Department Director Judy Mattingly said that contact investigations reveal the county's two confirmed COVID-19 cases had limited contact with others prior to their diagnosis.
"That's what we need everyone doing," Mattingly said.
This means both the 39-year-old Franklin County man and 61-year-old Franklin County woman diagnosed with COVID-19 have spent the last few weeks practicing social distancing, therefore exposing a minimal amount of people to the virus.
FCHD was notified of the 39-year-old's diagnosis Monday morning. The patient is recovering at home.
Mattingly said as soon as the health department is notified of a confirmed case, it immediately begins interviewing the patient and those close to the patient to find out where that person has been and who they've been in contact with.
Someone with COVID-19 may not have symptoms for up to 14 days after exposure. And since 80% of people who get COVID-19 may experience little to no symptoms, social distancing is critical in keeping the respiratory virus from spreading.
Common symptoms of COVID-19 include a fever, dry cough and shortness of breath.
To enforce social distancing, Frankfort Mayor Bill May said he asked for a police officer to be posted outside both Kroger stores and Walmart over the weekend to keep people from congregating outside the doors before the stores opened.
Although essential businesses such as grocery stores, banks, pet stores and pharmacies will remain open, many businesses across Frankfort will be closed as of 8 p.m. Monday.
At the order of Gov. Andy Beshear, restaurants already closed their dining rooms last week and will only accept drive-through or curbside pickup orders.
Franklin County Judge-Executive Huston Wells urged the public not to panic.
"Do not hoard (groceries) and crash grocery stores," Wells said, assuring citizens that grocery stores will remain open.
May said he and Wells had a conference call with local agencies over the weekend, confirming the public's needs will be met during this time and to make sure local food pantries will be able to continue their service.
May said the city and county plan to partner with United Way of the Bluegrass to make this possible through its Coronavirus Response Fund.
With so many businesses closing, many employers are having to temporarily lay off most, if not all, of their workers.
Kentucky Capital Development Corp. President and CEO Terri Bradshaw shared many options business owners and employees have during this crisis.
Bradshaw said KCDC is updating its website and social media pages often with information on unemployment, emergency small business loans and more.
"Don't try to do it alone," Bradshaw said.
Bradshaw said KCDC is also posting information about what businesses are hiring right now.
One piece of advice Bradshaw offered to small businesses was for them to communicate their needs with their customer base through social media.
"Customers of your business want you to succeed," she said.
The next press briefing from Franklin County Health Department, Franklin County and the City of Frankfort at the Emergency Operations Center will be Monday, March 30, at 1 p.m. The briefing will be streamed online at facebook.com/CityOfFrankfortKY and on Cable 10.