A 65-foot pine tree decorated with lights and bows lights up Hanly Lane as a memorial to past neighbors and lost loved ones in the neighborhood.
In 2019, John and Debra Conway had Bill Burk bring a bucket truck to their home at 1120 Hanly Lane to string the tree with lights that they bought at Home Depot. Hanly Lane Neighborhood Association President Jimmy Rogers was also instrumental in helping to decorate the tree.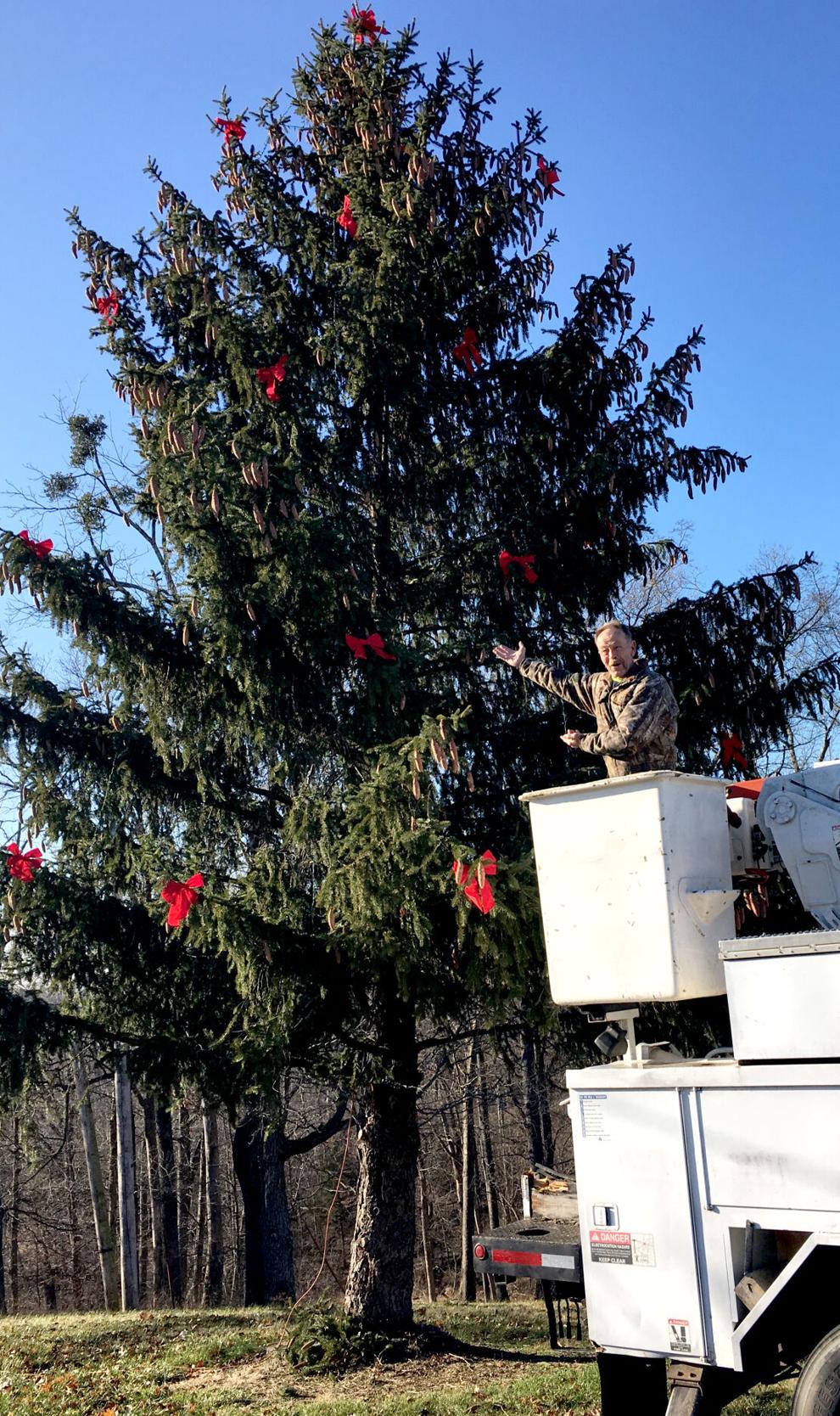 "We bought all the lights Home Depot had," Conway said.
When the pandemic hit in 2020, the tree took on even more meaning.
"Last year we lost Steve and Al Hanly right before Christmas," he said. "They were the Hanlys of Hanly Lane."
The tree also serves as a memorial to anyone's loved ones who have passed, including Conway's mother-in-law, Mary Anne Hockensmith, who passed away in July. 
"I just want it to be a memorial to all the people over the years we lost on the lane and our friends," Conway said.