A National Day of Prayer event will be held at noon next Thursday at Lakeview Park.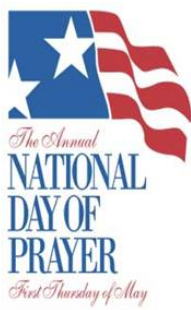 The event will take place in the Hancock Pavilion at Lakeview Park, 112 Park Ave.
Citizens are welcome to attend and pray for the country.
The annual event take place the first Thursday in May.